Macron's Chief of Staff Probed Over Links to Shipping Firm MSC
(Bloomberg) -- French President Emmanuel Macron's chief of staff Alexis Kohler is under investigation for his dealings with MSC Mediterranean Shipping Co. when he was working for the previous government before being head-hunted to became the Geneva-based firm's chief financial officer in 2016.
France's financial prosecutor, known as the Parquet National Financier, said on Monday it opened the probe following news reports alleging that he worked on files that were of direct interest to MSC before being hired by the company.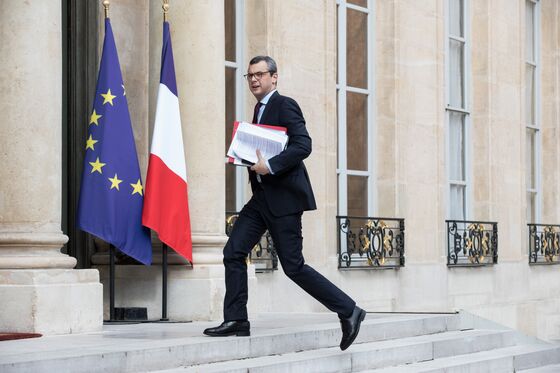 The allegations relate to Kohler's role as Macron's chief of staff when he was economy minister in Francois Hollande's government and also to his position at France's investment arm known as the Agence des Participations de l'Etat or APE.
Investigators will seek to verify that rules surrounding the way leave is given to public officials were upheld properly, French financial prosecutors said in an emailed statement. Macron's office said the allegations about Kohler are unfounded, according to a statement made to Agence France-Presse.
The probe into Kohler isn't the first allegation of impropriety linked to past positions that have stuck to Macron's presidency. Labor Minister Muriel Penicaud is also facing suspicions of favoritism related to the organization of a conference in Las Vegas for Macron when he was finance minister. She hasn't been charged in the case and the allegations could be cleared.
Macron's office said the allegations Kohler faces, which come after anti-corruption association Anticor lodged a complaint, are based on articles that "contain several serious factual mistakes." Kohler "systematically stayed away from any decision linked to this company," according to the statement made to AFP.
MSC, which isn't accused of any wrongdoing, didn't immediately respond to a request for comment.