Boeing Puts a $30 Billion Deal to the Test
(Bloomberg Opinion) -- Heads, Boeing Co. wins. Tails, aerospace suppliers lose.
The planemaker on Monday announced the latest step in its push to grab more of its suppliers' rich profit margins for itself. Boeing will partner with Safran SA to develop and service auxiliary power units, which are used to start the main engine and provide power to aircraft while on the ground. If you've ever boarded a plane only to wait out a delay at the gate with no air conditioning (as recently happened to me in Florida), you realize the value of a properly functioning APU.
The scale of the Safran partnership isn't immediately clear and Boeing's current APU suppliers — which include Honeywell International Inc. and United Technologies Corp. —  are likely safe in their existing contracts. But it doesn't bode well for them longer term.
Boeing is just getting started on consolidating its supply chain. Already this year, it's agreed to buy KLX Inc.'s aerospace distribution and supply-chain services business for about $4.25 billion including debt. Boeing has also sniffed around a potential takeover of cockpit-control maker Woodward Inc. and launched its own avionics unit. The latter move arguably facilitated or at least supported Rockwell Collins Inc.'s decision last year to sell itself to United Technologies for $30 billion.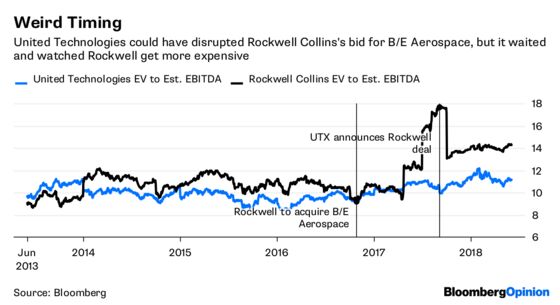 Boeing initially cast a disapproving eye toward that deal, saying it was skeptical the combination "would be in the best interest of — or add value to — our customers and industry," and that it might pursue regulatory options or cancel contracts. It was a suspect argument in light of the effective duopoly that Boeing enjoys with Airbus SE and its own subsequent plans to combine with Brazilian planemaker Embraer SA. But nevertheless, it was effective. Boeing dropped its opposition to the deal after United Technologies and Rockwell agreed to participate in its cost-cutting initiative, "Partnering For Success", code in the mind of many for "Pilfering From Suppliers."
United Technologies in turn is launching its own push to squeeze its suppliers, dubbed PACE, which I shall refer to as "Pressure And Crib Everyone." It remains to be seen how much of the $500 million in cost savings United Technologies is targeting from the Rockwell deal will actually accrue to its bottom line and how much ends up in Boeing and Airbus's pockets.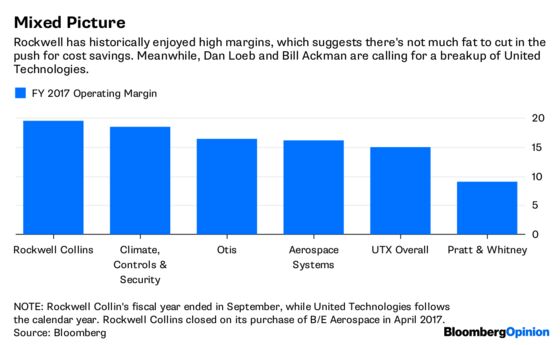 The real value in a United Technologies-Rockwell tie-up is the opportunity to build the kind of heft that can help the combined entity better weather planemakers' push for lower costs. I warned when the deal was announced that there was a limit to the benefits of scale. That becomes all the more true with every step Boeing takes to bring parts and services in-house. United Technologies also loves to tout the prospect of combining its hardware specialties with the software expertise of Rockwell to harvest lucrative streams of data that can help airlines reduce maintenance costs and downtime. Unsurprisingly, Boeing also wants a piece of that action.
As I mentioned in the beginning of this piece, Honeywell is also a major APU supplier and may feel the impact of Boeing's encroachment. But Honeywell isn't also on the hook for proving out the logic behind an expensive $30 billion deal.