Weekend Edition: Just Because You're Paranoid ...
(Bloomberg Opinion) -- Welcome to the Weekend Edition of Bloomberg Opinion Today, a roundup of the five most popular stories Bloomberg Opinion published this week, based on Web readership (with a few other things thrown in). New subscribers to the newsletter can sign up here.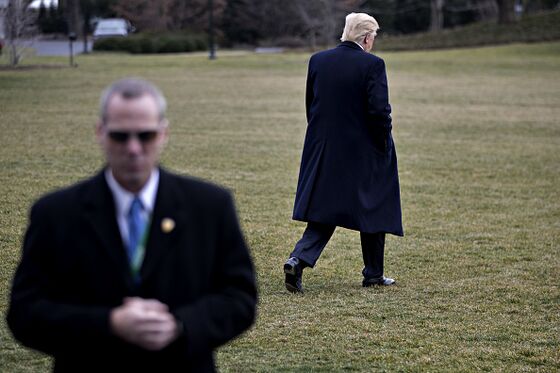 "Haberman and Rogers report that Trump was angry that he's not getting enough attention for his triumphs, and blames 'distractions' like the recent story that one of his press aides, Kelly Sadler, had cracked that Senator John McCain's opposition to one of his nominees wouldn't matter because 'he's dying anyway' from brain cancer.
"Trump should be mad about that. Somebody created the impression that you could make such comments in his White House. Then somebody – it had to have been a decision made high up in the administration – failed to have anyone in the administration apologize for Sadler's remark, thus ensuring that the story would linger for days.
"Somebody in the administration fired James Comey as FBI director and then couldn't stick to a straight story about why he was fired, leading to the appointment of a special counsel to investigate it.
"Trump has reason to be angry at whoever blew his chance at getting a deal to fund a wall at the southern border. First someone told the Democrats that they could get an amnesty for illegal immigrants who came here as minors without having to agree to any additional measures to enforce immigration laws. Then someone in the administration insisted that there would be conditions, maximalist ones."
A few options this weekend, for widely differing tastes. (Warning: The first and especially the third have salty language.)