Weekend Edition: How to Fix Malaysia's Development Fund
(Bloomberg Opinion) -- Welcome to the Weekend Edition of Bloomberg Opinion Today, a roundup of the five most popular stories Bloomberg Opinion published this week, based on Web readership (with a few other things thrown in). New subscribers to the newsletter can sign up here.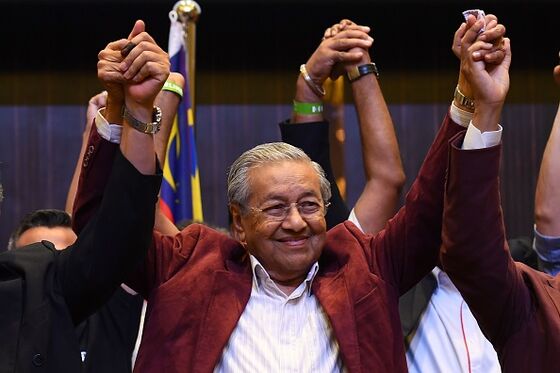 "Malaysia's new finance minister is taking a sledgehammer to 1MDB. A less blunt tool would do the job just as well, probably better.
"Lim Guan Eng is busy telling the world about the shocking state of affairs at the scandal-ridden state fund. But that won't sate the Malaysian public's desire for justice. Investors, meanwhile, are uneasy about things getting out of hand. Already, foreigners have sold out of the nation's stocks for 13 consecutive days. For Lim to declare in his first press conference that government debt has exceeded 1 trillion ringgit ($251 billion) because of a sly public bailout of 1MDB gets him full marks for honesty, but not for tact.
"The amount, 45 percent higher than previously reported, could have been disclosed when Lim had a firm plan to pay it down. But the new government is suddenly short of revenue: Lim's boss, Prime Minister Mahathir Mohamad, has gotten rid of the unpopular goods and services tax to thank voters for returning him to power after 15 years.
"That's all well and good. But the three-year-old GST fetched $11 billion for the exchequer last year, or 3.3 percent of GDP. Replacing it with another type of consumption tax will have to wait for the new parliament to convene, which won't be until the end of June or early July."
Programming Note: The newsletter will take Monday off. Have a great weekend.