'How to Train Your Dragon' Delivers Win for DreamWorks
(Bloomberg) -- The third film in the "How To Train Your Dragon" series opened as the top movie in North American theaters, adding to an already sizable international take for the release from Comcast Corp.'s DreamWorks Animation.
"The Hidden World" collected $55.0 million in theaters in the U.S. and Canada, researcher Comscore Inc. said in an email Monday. It's the first DreamWorks Animation release distributed by Comcast's Universal Pictures since the $3.8 billion takeover was completed in 2016. Forecasts ranged from $44 million to $47 million.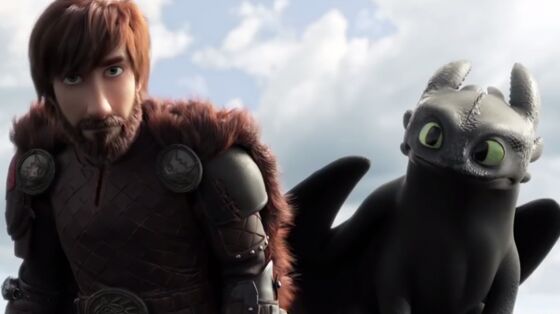 The big-budget release, made for an estimated $129 million, brings February moviegoing to a more positive finish after dismal start to 2019. Industrywide, domestic ticket sales are down 25 percent this year, according to Comscore. "Hidden World" has taken in $217.5 million internationally.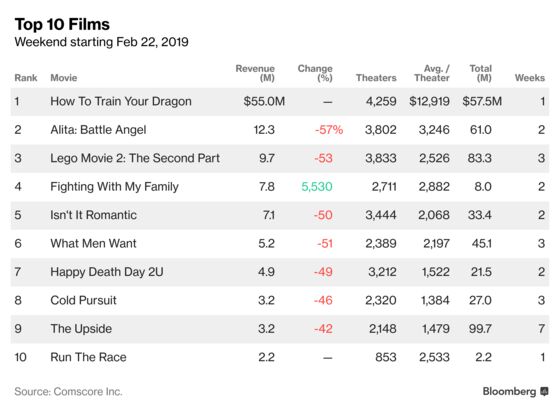 "How to Train Your Dragon" faced no other major new releases, though Sunday's Oscars telecast may have kept some fans at home in the evening. The film benefited from an overwhelmingly positive critical reception, with a score of 91 at RottenTomatoes. The picture features the voices of Cate Blanchett, Gerard Butler and "Game of Thrones" star Kit Harington.
Some of the year's bigger movies will be released at a faster clip in coming weeks and months, with Walt Disney Co. alone releasing "Captain Marvel," "Dumbo" and "Avengers: Endgame" in March and April.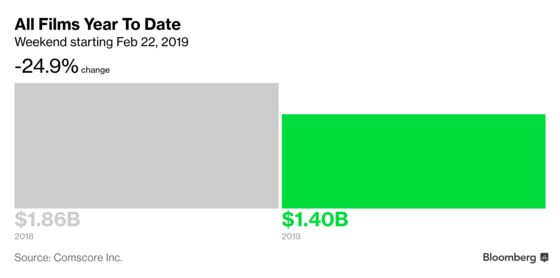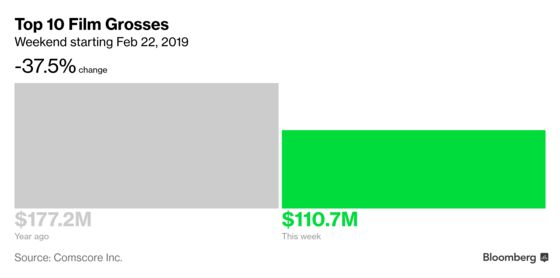 See the weekend release schedule from Box Office Mojo.
Click here for RottenTomatoes ratings.