'Fat Cat' Banker's Wife Unmasked Amid Fight for Golf Club, House
(Bloomberg) -- A leafy golf club outside London and a home steps away from luxury department store Harrods are owned by the wife of a banker jailed in connection with an Azerbaijani corruption scandal that has spilled over into a U.K. court.
A London judge lifted an order protecting the identity of Zamira Hajiyeva, the wife of the convicted head of a bank in Azerbaijan, starting at noon Wednesday, arguing that the public interest in transparent justice outweighed the potential jeopardy she faced from authorities in her home country. The anonymity order had also kept secret the two properties, worth 22 million pounds ($29 million).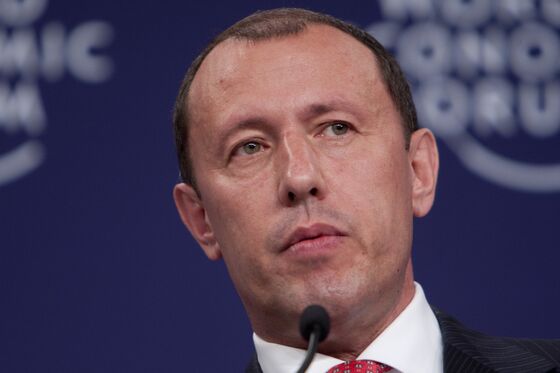 The publication of Hajiyeva's identity shows how U.K. prosecutors are trying to crack down on politically-connected foreigners linked to corruption in their home nations who invest millions in London. Hajiyeva's properties are the first targets of legislation which puts the onus on asset-holders to prove that their wealth is legitimate.
The National Crime Agency in February secured the U.K.'s first-ever Unexplained Wealth Order, which freezes property when the owner cannot identify a legitimate source of the funds used for buying it. Investigators hope this new tool will strengthen their hand, by reversing the burden of proof.
"Where we cannot determine a legitimate source for the funds used to purchase assets and prime property it is absolutely right that we ask probing questions to uncover their origin," NCA economic crime head, Donald Toon, said in a statement. "Unexplained wealth orders have the potential to significantly reduce the appeal of the U.K. as a destination for illicit income."
Hajiyeva's husband, who was described by the prosecution as a "fat cat commercial banker," is Jahangir Hajiyev. He is serving a 15-year jail term in Azerbaijan after he was convicted of using his position as the head of the International Bank of Azerbaijan to commit fraud.
Hajiyeva's lawyers had argued that revealing her identity would expose her to a possible investigation by prosecutors in Azerbaijan. She is still pursuing an appeal to lift the wealth order.
The NCA wealth order "does not and should not be taken to imply any wrongdoing, whether on her part or that of her husband," her attorney, Thomas Garner, said by email. "The NCA's case is that the UWO is part of an investigative process, not a criminal procedure, and it does not involve the finding of any criminal offense."
Hajiyeva's London home is one minute's walk from Harrods, where she spent 16 million pounds in a decade, sometimes splashing out tens of thousands of pounds a week, according to prosecutors. Hajiyeva's U.K. properties are a 170-acre Mill Ride Golf & Country Club in Ascot and a home in the capital's Knightsbridge area.