'Empire' Drops Jussie Smollett After Arrest for Alleged Hoax
(Bloomberg) -- The producers of Fox's "Empire" show are dropping Jussie Smollett's Jamal character from the final episodes this season, a response to the "disruption" caused by his arrest for an alleged hate-crime hoax.
"Jussie has been an important member of our 'Empire' family for the past five years and we care about him deeply," show creator Lee Daniels and other producers said in a statement. "While these allegations are very disturbing, we are placing our trust in the legal system as the process plays out."
Smollett was arrested and charged with felony disorderly conduct after police said an investigation revealed he falsely reported a Jan. 29 attack on a Chicago street. Smollett, who is African-American, had claimed two masked men attacked him and uttered the words, "This is MAGA country" -- an apparent reference to President Donald Trump's campaign slogan, "Make America Great Again." Smollett turned himself in Thursday morning.
Chicago police said Smollett staged the attack because he wanted a higher salary on the show. The incident drew a rebuke from Trump himself. The president said Smollett had insulted tens of millions of people with "racist and dangerous comments."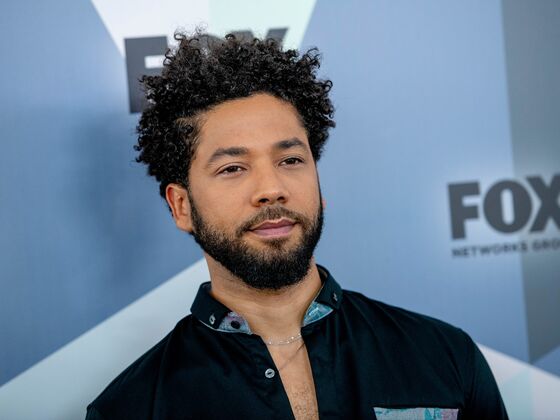 Fox had said earlier this week that Smollett wasn't being written out of the show, a "King Lear"-inspired drama set in the hip-hop world.
But the producers said the effect on the cast and crew was too much to ignore.
"To avoid further disruption on set, we have decided to remove the role of 'Jamal' from the final two episodes of the season," the producers said.
The show's fifth season is slated to start next month on the Fox network.