Woodford's Listed Trust Board Says It Backs Money Manager's Bets
The board of a 1 billion-pound ($1.3 billion) publicly traded trust run by Neil Woodford issued its first statement since he froze redemptions in his flagship fund, stopping short of declaring its support for the investor once known as Britain's Buffett.
The five-member board endorsed the bets he has made for the Woodford Patient Capital Trust. But regarding Woodford himself, Chairwoman Susan Searle said only that the board is "in regular dialogue with the portfolio manager."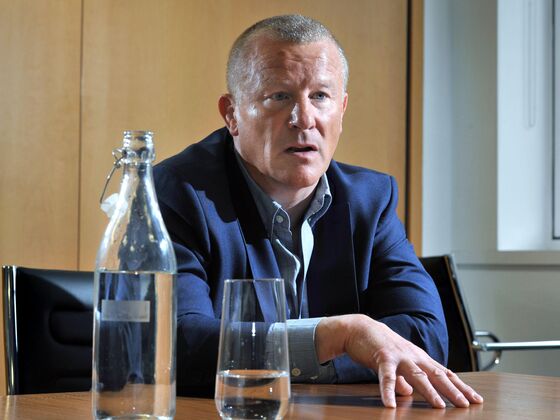 Woodford shocked the financial world last week with his decision to block withdrawals from his flagship fund. Only a handful of funds have taken that step in recent decades, and no substantial equity vehicle has ever done so. Since then he has seen some of his biggest clients walk away and has faced widespread criticism.
The Woodford Patient Capital Trust board said in a statement on Monday that it's "pleased with the operational progress of its portfolio companies," which "have the potential to deliver attractive returns." The performance of companies held in the trust, most of which are unlisted, is "not impacted" by Woodford's decision to freeze redemptions, according to the statement.
The value of the trust's underlying assets fell by about 3% last week, while its shares slumped more than 18%. That widened the discount over net asset values to a record 26%, according to data compiled by Bloomberg.