What India's Top Three Mutual Funds Bought and Sold in December
(Bloomberg) -- Inflows into Indian equity mutual funds in December were the smallest in almost two years as increased market volatility and political uncertainty cooled demand for riskier assets.
Stock funds took in a net 66.1 billion rupees ($941 million), the least since February 2017, and a 21 percent drop over the previous month, data from the Association of Mutual Funds in India show.
Here's what the top three asset managers bought and sold in December:
India's largest money manager held 1.4 trillion rupees in equities, with financials accounting for about 33 percent of stock assets followed by industrial companies at 14 percent.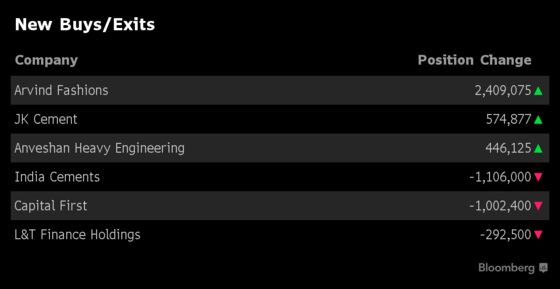 ICICI Prudential Mutual Fund
The money manager held equity assets of 1.2 trillion rupees, with financials ranking as its top sector bet followed by materials.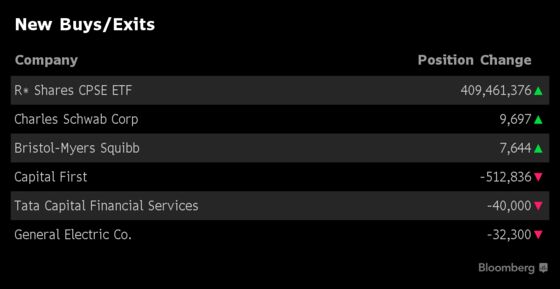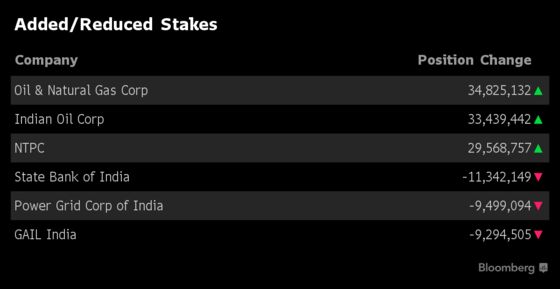 Aditya Birla Sun Life Mutual Fund
The fund house had about 817 billion rupees invested in about 500 stocks. Financials made up about 32 percent of assets, followed by materials at 12 percent.