Western Canadians Slam Lack of Aid to Oil in Trudeau's Mini-Budget
(Bloomberg) -- Justin Trudeau's federal budget update stirred some anger in Canada's oil-rich West just as he headed to Calgary, the country's energy capital.
Alberta's Finance Minister Joe Ceci, while welcoming corporate tax breaks announced Wednesday, said he was disappointed that the urgent need to ease a dramatic crude-shipping glut and price crash wasn't addressed.
The tax changes that will allow businesses to write off capital investments more quickly will help oil producers, he said at a press conference in Calgary, on the eve of Trudeau's visit Thursday. But Alberta asked for increased capacity to ship oil by rail and "no action was taken," he said.
"The crisis happening in this province affects the whole country but they are speaking a different language," he said Wednesay. "We must get our product to tidewater and nothing today addresses that."
Alberta Premier Rachel Notley echoed Ceci's disappointment at a press conference in the oil town on Thursday, before heading back to Edmonton, without any meetings scheduled with Trudeau.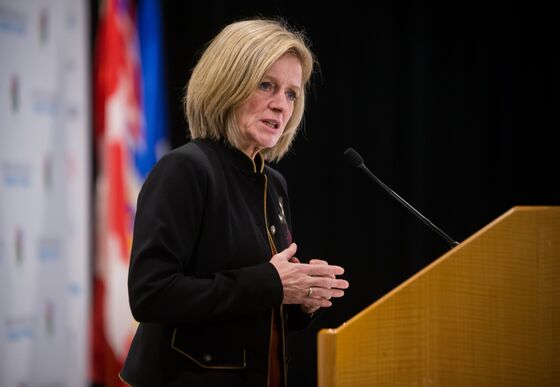 "If there was this kind of economic crisis going on in the manufacturing sector in Ontario, I'm pretty sure it would have made it into the first two paragraphs of the fiscal update," she said.
Brett Wilson, the Calgary-based investor famous for his role in the Dragons' Den reality show, told BNN Bloomberg television that Trudeau "is frustrating Alberta, he isn't acknowledging what we need, and that is solutions for the made-in-Canada discount."
The Canadian Association of Petroleum Producers said the oil industry "did not receive the same benefit as some other sectors, and we have fallen behind relative to the U.S."
Asked about what message he wanted Trudeau to take away from his visit to Calgary, Mark Scholz, president of the Canadian Association of Oilwell Drilling Contractors, was emphatic.
"This industry is in a crisis, and we're not looking for band-aid solutions at this point," he told reporters Thursday. "The lack of action on this file has been deafening"