Head of Wells Fargo's $466 Billion Asset Manager to Leave Company
(Bloomberg) -- Kristi Mitchem, head of Wells Fargo & Co.'s asset-management unit, plans to leave after more than two years at the firm.
She will depart Jan. 24, the San Francisco-based bank said Friday in an emailed statement. Kirk Hartman, Wells Fargo Asset Management's chief investment officer, and Nico Marais, the unit's president and head of multiasset solutions, will replace Mitchem as interim co-heads.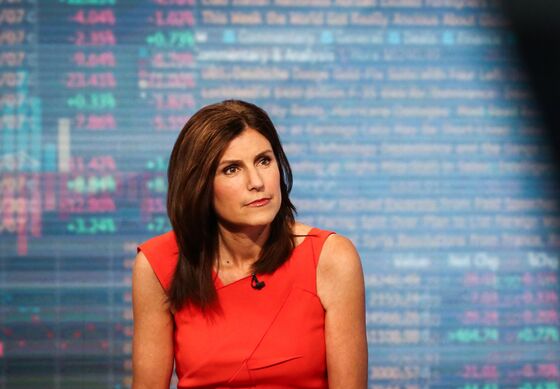 "Kristi provided clear leadership and strategic direction for WFAM over the past two years, and we thank her for her many contributions," Jon Weiss, head of Wells Fargo's wealth and investment-management arm, said in the statement, adding that he is confident in Hartman and Marais leading the unit.
The unit manages $466 billion in assets, Wells Fargo said Tuesday in an earnings report.
Mitchem is the second business-line head under Weiss to depart in recent months -- Jay Welker, head of Wells Fargo Private Bank, announced his retirement in November.