Well, That's Over With: VIX Shows Post-Midterm Investor Relief
(Bloomberg) -- Volatility investors appear to be as happy as anyone that the U.S. midterm elections are over.
The Cboe Volatility Index fell as much as 16 percent to the lowest level in almost a month, dropping as low as 16.76 during early trading hours on Wednesday. It was at 17.30 as of 7:33 a.m. in New York.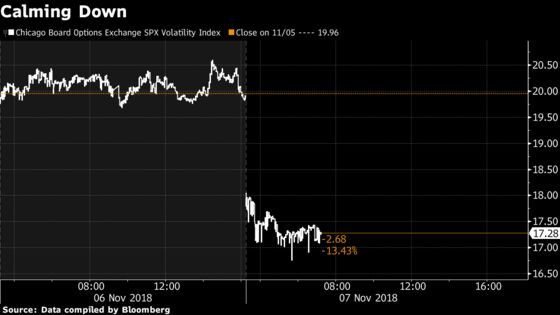 The spot VIX dropped below the front-month futures also, after having been well above them on Tuesday.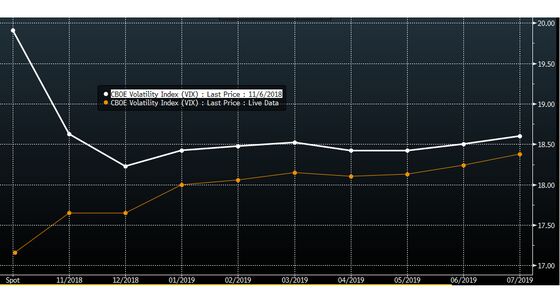 Other measures of volatility declined, though not as much. Europe's VStoxx index retreated as much as 9.9 percent to the lowest since Oct. 17. The Merrill Option Volatility Estimate, or MOVE Index, which measures volatility of U.S. Treasuries, fell 1.5 percent but only to levels last seen Nov. 1.