Billionaire Wang Jianlin's Wanda Posts Third Annual Revenue Drop on Asset Sales
(Bloomberg) -- Dalian Wanda Group Co.'s sales declined for a third year as Chinese billionaire Wang Jianlin's conglomerate continues to divest assets under government scrutiny.
Revenue fell 5.7 percent to 214.3 billion yuan ($31.7 billion) in 2018, the once-acquisitive group said in an emailed statement Saturday. The statement didn't say if the company was profitable or loss-making last year. Total assets dropped 11.5 percent to 625.7 billion yuan, it said.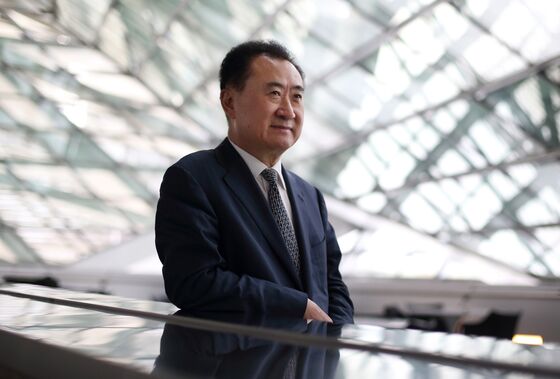 Wanda, along with other Chinese firms including HNA Group Co. and Anbang Insurance Co., started selling off assets amid government pressure to stem capital outflow and reduce debt. Among its sales were 13 theme parks that were part of Wang's ambitious drive to unseat Walt Disney Co. as the world's largest entertainment company.
The services sector accounted for about 75 percent of sales. Wanda didn't include 37 billion yuan of revenue from asset sales for accounting reasons, it said.
Other revenue data include:
Dalian Wanda Commercial Management's sales advanced 25.9 percent to 37.7 billion yuan, with rental revenue rising 28.8 percent to 32.9 billion yuan
Wanda Cultural Industry Group's sales rose 9.2 percent to 69.2 billion yuan, with revenue from the movie industry climbing 9.2 percent to 58.1 billion yuan
Wanda Commercial Property Group's revenue fell 34.9 percent to 54 billion yuan
Wanda financing group's sales rose 28.6 percent to 43.4 billion yuan
Group made 10 billion yuan sales from other categories