Wall Street's Top Stock Bear Issues Mea Culpa on Correction Call
(Bloomberg) -- Mike Wilson has an admission to make.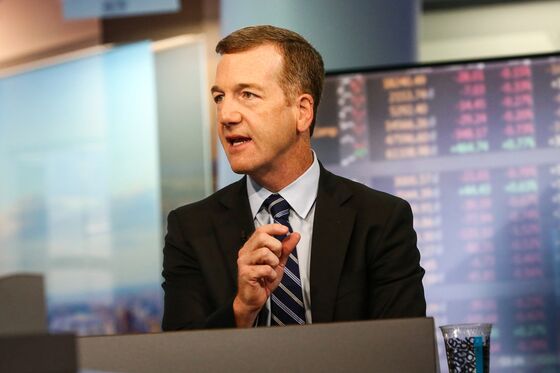 Morgan Stanley's chief U.S. equity strategist was "wrong" when he predicted in July that stocks faced a selloff that could be worse than the one in February, Wilson wrote in a note to clients over the weekend. The S&P 500 surged 6.7 percent in the past two months.
While he scrapped his call for a correction, he's still cautious on the market, saying that the participation among stocks is not as broad as many investors thought. He held out the possibility that his prediction might have just been early, but noted that that "amounts to the same thing" as not being right.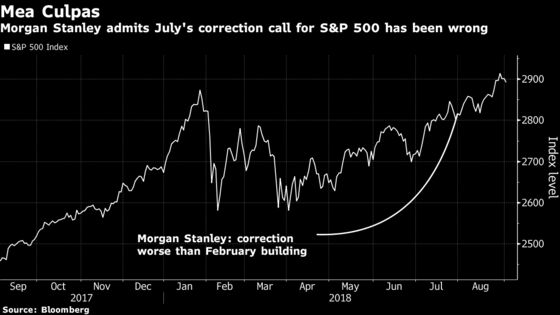 Wilson is the latest Wall Street strategist to surrender to a market whose gains have proved hard to stop, whether it's a global trade war, rising interest rates or the threat of contagion from emerging assets. The S&P 500 just finished August with a fifth straight monthly gain, climbing above 2,900 for the first time and by some measures overtaking the dot-com era as the longest bull run in history.
Persistent equity gains have forced at least two strategists to raise their forecasts over the past month. Michael Purves at Weeden & Co. and Maneesh Deshpande at Barclays Plc both increased year-end predictions to 3,000. The S&P 500 last closed at 2,902.
Wilson didn't say whether he's reconsidering his year-end target, which at 2,750 is the lowest among all strategists tracked by Bloomberg. It would take a slump of 5.2 percent for him to be right.
Moreover, the bond market has yet to confirm the highs in stocks, with credit spreads hovering at the high end of this year's range. Similar divergence last occurred in the spring of 2015, which preceded a 12 percent drop in the S&P 500, Morgan Stanley data showed.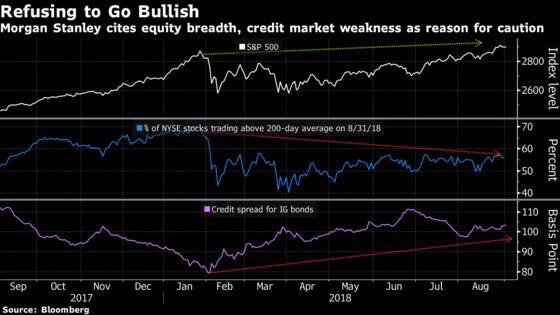 "The bottom line is they look to us like clear signals that nice weather may not be the right forecast," Wilson wrote. "But, just as calling for rain on a brilliantly sunny day leaves a weatherman open to criticism, I am still willing to take that risk on the U.S. equity markets as we enter the seasonally weakest month of the year."