Virus Deals a Blow to K-Pop, Punishing Stocks and Fans Alike
(Bloomberg) -- The coronavirus outbreak has all major K-Pop labels canceling their concerts in the region, sending industry stocks spiraling down and disappointing millions of fans.
Pia Corp., which provides event ticketing services in Japan including those for K-pop and J-pop concerts, lost a quarter of its value in just five days, its worst rout since October 2008. SM Entertainment Co. and JYP Entertainment Corp. have tanked about 15% in nine days.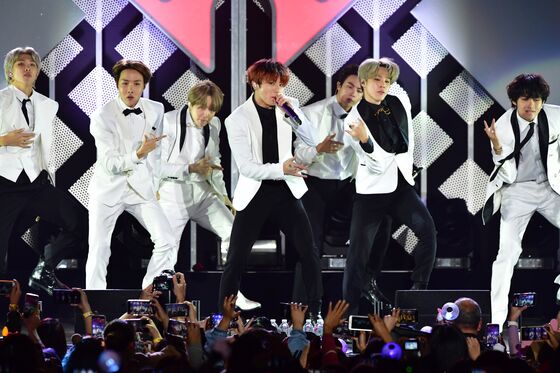 "Concerts by various artists have been canceled, which would have quite an impact," said Soichiro Tsutsumi, a trader with eWarrant Japan Securities. "It'll likely take a month or two from here for the situation to peak."
Japan's Amuse Inc. has lost almost 13% this week, the most since March 2018, while a 15% plunge in Avex Inc. is taking the stock to its biggest weekly drop since August 2013.