UBS Sees Foreign Investors Riding to the Rescue of China Stocks
(Bloomberg) -- As President Donald Trump slams tariffs on China and an economic slowdown looms, foreign investors are coming to the rescue of the nation's ailing stock market. That help could send stocks soaring by year end, said Thomas Dongming Fang, Hong Kong-based Head of China Equities at UBS Group AG.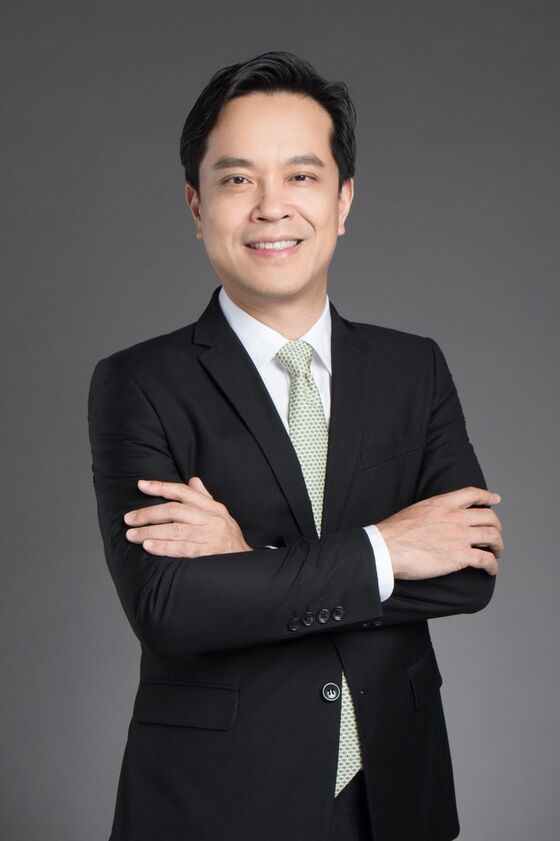 "I would definitely be a buyer from here," Fang said in New York after China's benchmark CSI 300 index sank almost 15 percent this year, making it one of the worst performing stock gauges in the world.
To Fang, an Asia markets veteran who had held various posts at Morgan Stanley, Goldman Sachs and UBS over the past two decades, China's onshore A-shares are teeming with opportunities as the greater participation of global investors breathes new life into a market dominated by retail investors. Fang expects the CSI 300 index, which covers major listed companies traded on China's two main stock exchanges, to rebound about 15 percent by year-end.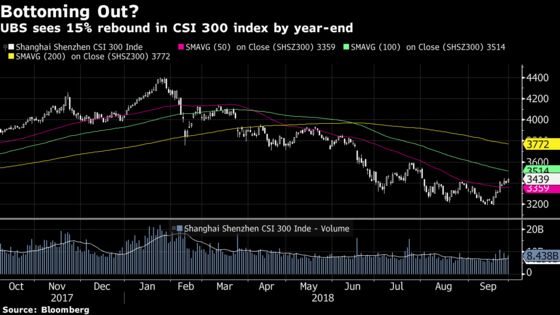 Global investors are playing an increasingly important role in A-shares. Their holdings as a percentage of China's free-float market capitalization now stands at about 7 percent, on a par with major local institutional investors such as insurance companies (7 percent), mutual funds (6 percent) and hedge funds (5 percent), according to Fang.
Overseas investors accounted for a record 8.6 percent of market turnover on Aug. 31, when MSCI completed its second phase of inclusion of A-shares into its global benchmark indexes, compared with approximately 2 percent at the beginning of the year, Fang said. Foreign investors are poised to expand their clout further after FTSE Russell announced last week that it will include Chinese stocks in its global indexes as of June 2019.
"The overall significance of global investors has definitely increased, with greater influence on the A-shares market in terms of their philosophy, their trend and their impact on pricing and valuation," Fang told Bloomberg.
Both local and global investors were fairly bullish on A-shares in early 2018, yet their behavior has since diverged as markets sank. Global investors have stayed optimistic with cumulative 2018 fund inflows from Hong Kong into mainland China reaching 270 billion yuan ($39.2 billion) by the end of September.
Global players are more likely to concentrate on large-cap names, such as big consumer companies, major banks as well as energy and infrastructure related firms, Fang said. Big-cap, mostly state-owned companies, have had a stellar third quarter, jumping 5.1 percent as measured by the SSE 50 index compared with a 2 percent drop in the benchmark CSI 300 gauge.
The Chinese government is looking at fiscal easing, ramping up public spending and infrastructure investments to offset the drag on the economy from trade clashes with the U.S. Insurance stocks are also among his favorites, as declines this year are seen as overdone.