Stocks Briefly Erase Pandemic Losses; Oil Rallies: Markets Wrap
(Bloomberg) -- U.S. stocks briefly surpassed the all-time closing high reached before the coronavirus pandemic, propelled by surging technology shares. The dollar weakened and Treasury yields rose to five-week highs.
The S&P 500 climbed 1.4%, momentarily topping the 3,386.15 level reached on Feb. 19, and capping the more than 50% rally since the market lows in March. Ten of the benchmark index's 11 industry sectors rose Wednesday, led by technology, health care and consumer discretionary shares. The Nasdaq Composite outperformed the S&P as Apple Inc., Microsoft Corp. and Tesla Inc. jumped. In Europe, the Stoxx Europe 600 Index rose for a fourth day.
"The main force that's been driving markets the last few weeks has really been momentum," said Kevin Caron, portfolio manager for Washington Crossing. "We've got a market that's focused on the good case outcome for the virus, we've got a market that has taken a great deal of comfort in that fiscal policy is going to be there to support an economy through tough times."
Treasury yields dropped from the highs of the day after the government's sale of $38 billion in 10-year notes attracted stronger-than-forecast demand.
Silver joined gold in rebounding, as investors decided the flight from precious metals driven by advancing bond yields had gone too far.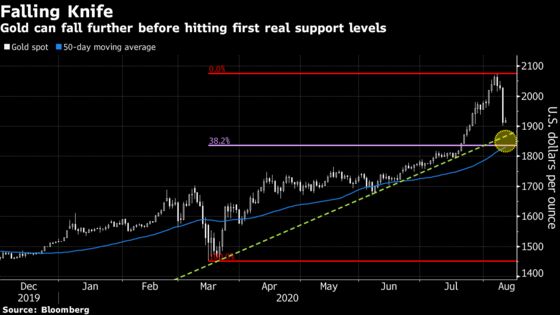 "It was just a matter of time. Once we hit 3,300, I think everybody knew we'd get to the new record before long," said Matt Maley, chief market strategist at Miller Tabak + Co. "The question is whether we'll rally further now that we've got it. I think we'll take a breather now that we've reached the new high, which would actually be quite healthy."
After setting a new peak on Friday above $2,070 an ounce, bullion had since tumbled as much as 10%. Crude futures posted a five-month high in New York trading after an industry report pointed to a third straight weekly drop in American crude stockpiles.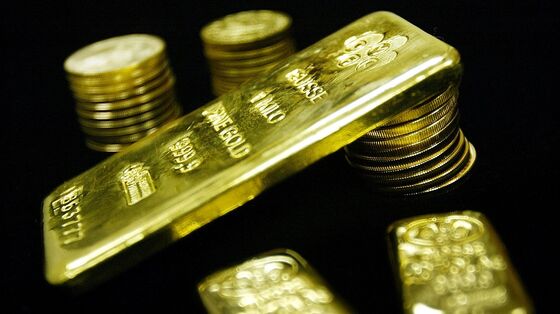 Elsewhere, Europe's corporate bond spreads narrowed to their tightest since early March, just a few basis points off pre-virus levels, according to a Bloomberg Barclays index.
Here are some key events coming up:
Earnings include Tencent, Cisco Systems, Swiss Life, Tui AG.
China releases a slew of data for July on Friday, including industrial production and retail sales.
These are the main moves in markets:
Stocks
The S&P 500 Index jumped 1.4% to 3,380.35 as of 4:01 p.m. New York time, the highest in about six months on the largest surge in more than five weeks.
The Dow Jones Industrial Average climbed 1% to 27,976.69, the highest in almost six months.
The Nasdaq Composite Index climbed 2.1% to 11,012.24, the largest increase in more than three weeks.
The MSCI All-Country World Index jumped 1.2% to 570.82, the highest in almost six months on the biggest surge in more than five weeks.
Currencies
The Bloomberg Dollar Spot Index fell 0.2% to 1,179.14, the largest fall in a week.
The euro gained 0.4% to $1.1788, the biggest advance in a week.
The Japanese yen depreciated 0.4% to 106.89 per dollar, the weakest in three weeks.
Bonds
The yield on 10-year Treasuries climbed two basis points to 0.66%, the highest in more than five weeks.
Germany's 10-year yield increased three basis points to -0.45%, the highest in four weeks.
Britain's 10-year yield gained four basis points to 0.237%, the highest in almost eight weeks.
Commodities
West Texas Intermediate crude increased 2.3% to $42.56 a barrel, the highest in about five months on the largest climb in more than three weeks.
Gold was little changed at $1,911.27 an ounce, the weakest in almost three weeks.
Copper increased 0.2% to $2.88 a pound.