Hedge Funds' Secret Ties to Pollsters Examined by U.K. Regulator
(Bloomberg) -- The U.K.'s financial watchdog is examining whether secret relationships between polling companies and hedge funds, especially the sale of market-moving exit polls and voter-opinion data, could violate market-abuse prohibitions.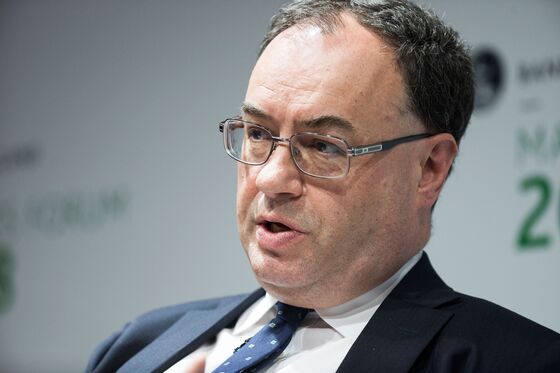 While the Financial Conduct Authority does not regulate pollsters, it "will take appropriate action, including investigating and prosecuting alleged offenders," when it suspects market abuse may have been committed, Chief Executive Officer Andrew Bailey said. "In our view, any person holding information that is not in the public domain should be mindful that such information could be inside information for the purposes of the market abuse regime."
Bailey's comments came in an Oct. 16 letter to Nicky Morgan, chairman of Parliament's influential Treasury Committee. The letter was made public today. Morgan has said hedge funds' use of private polling could threaten both financial-market integrity and the democratic process.
Bailey and Morgan are responding to a Bloomberg investigation in June that detailed the secret work pollsters conducted for hedge funds during the 2016 EU referendum campaign, when the surprise Brexit vote caused the British pound to post one of the steepest crashes of any major currency in modern history. A handful of hedge funds netted fortunes off the market turmoil, thanks in part to private polls. It would have been a crime for pollsters to give the public the same exit-polling data they sold and streamed to hedge funds throughout the day of the referendum, due to a legal bar in the U.K. on releasing exit polls while voting is underway.
"We regularly assess the fitness of our regulatory framework and tools against the changing nature of the threats to our financial markets," Bailey wrote to Morgan. "The use of big data and the effectiveness of wholesale markets are areas of continuing importance to us."
FCA staff members want to meet with representatives of the British Polling Council and the Market Research Society, two industry bodies, before the end of the year, according to a person familiar with the probe. Pollsters rebuffed Morgan's call last month for more transparency and self regulation. The FCA is expected to appear in front of Morgan's committee to discuss the issues in the coming months.
"I have asked the regulator to update the Committee on whether the current private polling rules are sufficient to mitigate the risk that market abuse rules could be breached, whether the BPC and MRS will take actions, and whether greater regulatory oversight may be needed," Morgan said in a statement released today. "The reputation of the U.K.'s financial markets is critical to our reputation as a world class financial center."