U.K. Hands Out £600,000 Broker Fine Linked to Tax Scandal
(Bloomberg) -- The U.K. markets regulator handed out its second penalty in relation to Cum-Ex trades, fining a broker more than 600,000 pounds ($803,500) for missing suspect trades with one of the key figures in the European tax scandal.
Sunrise Brokers LLP was fined over its relationship with hedge-fund manager Sanjay Shah, the Financial Conduct Authority said in a statement Friday. The watchdog said Sunrise traded in such huge volumes in 2015 that it amounted to more than 20% of the whole Danish stock exchange.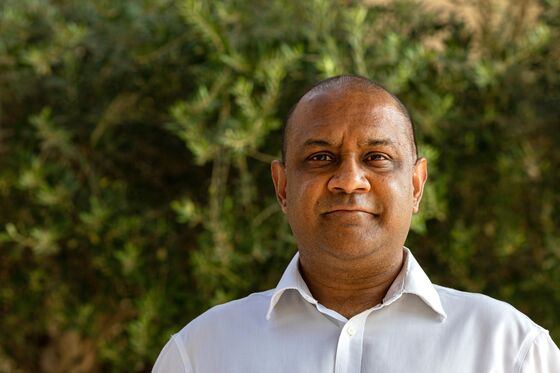 European authorities have focused on Shah for his significant role in a scandal over alleged tax fraud that has engulfed several countries, with investigators raking over a trading strategy that allowed investors to claim refunds on a dividend tax that was paid only once. The trading was "highly suggestive of financial crime," the FCA said.
The fines show that Shah didn't act alone when pulling off his multi-billion dollar tax transactions, which authorities in several jurisdictions now claim were illegal. And while the trades may have gone through numerous offshore entities and impacted taxpayers in continental Europe, the FCA alleges that brokers in the City of London played a vital role.
Shah has always denied any misconduct, his spokesman said. 
"After six years of investigation, the FCA has found no wrongdoing and under political pressure they have fined a couple of brokers for KYC misdemeanors," Jack Irvine, a spokesman for Shah, said in an emailed statement, referring to requirements to 'know-your-customer.' 
"Today's announcement has no impact on the validity of Solo's activity," he said.
The regulator made its first unannounced visit to Solo's offices in November 2015 but the investigation into the involvement of U.K.-based brokers in cum-ex dividend arbitrage schemes is continuing. 
A total of six broker firms agreed with Shah's Solo to carry out the trading, according to the regulator.
Sunrise was executing trades worth 25.4 billion pounds in Danish equities and 11.2 billion pounds in Belgian stocks through 2015, the FCA said. The trades represented up to 20% of the shares outstanding in companies listed on the Danish stock exchange, and around 10% of the equivalent Belgian stocks.
Sunrise failed to identify financial crime concerns when it executed a trade for a client introduced by Shah's Solo Group that was nearly twice the prevailing market price of the stock. It's the second penalty the FCA has levied against brokers for their involvement in Shah's trading.
"Sunrise's failings were significant and this outcome demonstrates we will not tolerate firms' lax controls and that we will work with overseas agencies to ensure London is not viewed as a haven for poor controls and practices," Mark Steward, the FCA's executive director of enforcement and market oversight, said.
The FCA said Sunrise cooperated with its investigation and was given a 30% discount on the size of its overall penalty. The firm is now owned by BGC Partners Inc., which acquired the business in 2016. BGC declined to comment.