Two Sigma Names Tom Hill to Oversee Private Investment Business
(Bloomberg) -- Two Sigma Investments, the $58 billion quant firm, named veteran investor Tom Hill chairman of its private investment business, where he will lead the group's expansion plans as it aims to marry data science and less-liquid markets.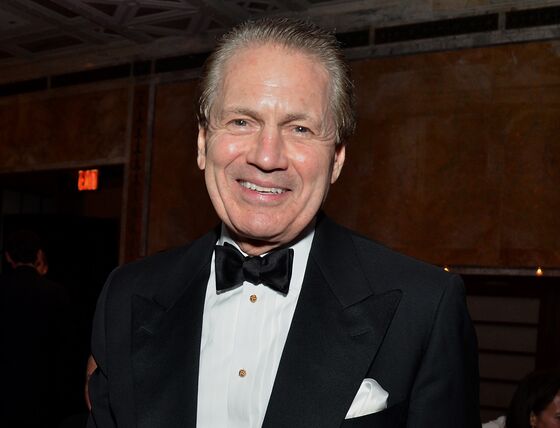 Hill, who built Blackstone Group Inc.'s alternative-asset management unit into one of the world's largest hedge fund investors, joined Two Sigma part-time as a consultant in 2019. In his new full-time role, he will set strategy and growth plans across Two Sigma's venture, private equity and impact-investing groups, which together have $3 billion in assets.
"I've been very fortunate because I've been able to take advantage of the wind at my back in three major trends: the first was M&A, the second was private equity and the third was hedge funds," Hill, 72, said Wednesday in an interview. "Now technology is the fourth major opportunity where the wind is at my back, and I can marry my dealmaking and business-building skills with Two Sigma technology and private investing."
Two Sigma is seeking to bolster its private-investments group as such firms rake in capital at a record pace and dealmakers take advantage of pandemic-induced market opportunities. The firm, founded by David Siegel and John Overdeck in 2001, began investing in private markets more than a decade ago.
Hill will seek to increase the use of data science and other technologies across Two Sigma Ventures, Sightway Capital and the latest addition, Two Sigma Impact -- using them for diligence and sourcing of deals as well as to grow the companies they own.
Prior to joining Two Sigma as a consultant, Hill already had a longstanding relationship with Siegel and Overdeck. Blackstone Alternative Asset Management was an early investor in the quant firm, whose biggest business is hedge funds.
Hill, who retired from Blackstone at the end of 2018 after 25 years, began his career at First Boston, co-founding the firm's M&A department, and then ran a similar group at Smith Barney. He later ran Lehman Brothers' investment-banking practice and eventually became co-CEO.
"As long as I've got my health, as long as I've got my energy, this is what I want to be doing," Hill said. "And I'm having more fun than I've had in a long time."