Twitter Savvy Helps Fuel 28-Year-Old's Volatility Fund Ambitions
(Bloomberg Markets) -- By now, Kris Sidial has his daily routine down to a T. After an hour at the gym, the 28-year-old New Yorker spends mornings and afternoons on incessant Zoom calls with prospective investors for his fledgling hedge fund while keeping one eye on markets. That leaves evenings free to pore over investment strategies and study toward a master's degree in computer science at the University of Pennsylvania.
All of which means there's an increasingly small amount of time to actually do what he loves: trading. As a pinned tweet on his account puts it, "Live, breathe, eat, sleep trading … nothing else I rather do."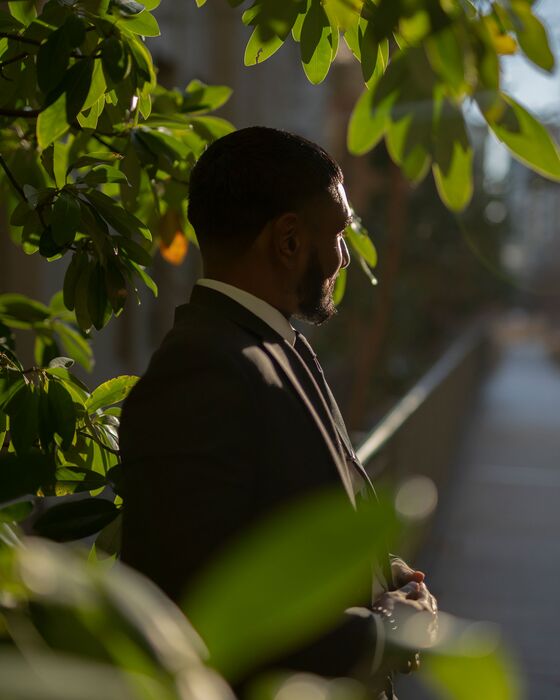 Except maybe keep his name in the public eye as much as possible: TV appearances, including on Bloomberg TV; guest spots on popular finance podcasts such as Flirting With Models and Real Vision; and a perch on Twitter, where he's attracted more than 10,000 followers to his ruminations on the esoterica of derivatives trading.
While many traders as green as he is are still toiling away anonymously under more experienced bosses, Sidial is winning a following among veterans twice his age. "I don't purposely try to put myself out there," he says. "I think it just comes naturally. People who are in the business and know what they're doing understand that we know what we're doing. I'm not a fund manager that just buys Apple."
Making headway has rarely been harder in the hedge fund business. Fund liquidations in the first quarter of 2020 soared to the highest level in more than four years, and that was true for outfits with big-name backers or long track records. New York-based Ambrus Group, where Sidial is co-chief investment officer, has neither. As of late January it had less than $25 million in assets and virtually no performance measures by which to judge it.
Sidial doesn't slot easily into the commonly perceived mold of a hedge fund manager. A self-professed "oddball" who spends lots of his time at his mother's house on Long Island, he doesn't drink or smoke, and says his diet consists mainly of broccoli and chicken breasts. He's a devout Christian who prefers spending time with childhood friends over Wall Street types. He doesn't have a girlfriend and he says he isn't dating.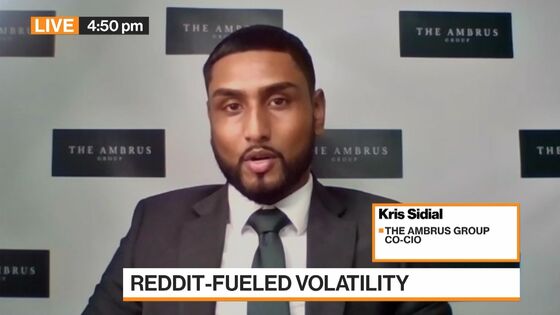 It's his insights in trading that have earned him respect in the industry. "I can't imagine being 28 and having the depth and vision that he has," says Cem Karsan, founder and senior managing partner of Aegea Capital Management in Chicago. Michael Green, chief strategist at hedge fund Logica Capital in Los Angeles, calls him a "very talented, smart kid."
SOME 50 MINUTES by car from the Hamptons, a roosting place for Wall Street billionaires, lies the Long Island town of Brentwood, a hot spot for a different crowd. With a population of about 61,000, Brentwood has long been a hive of illegal immigration and gang violence. "There are areas in Brentwood where there are Crips, Bloods, MS‑13," says Esther Lewis, a local pastor. In 2017, standing in front of a blue phalanx of police officers, President Trump made a controversial speech in Brentwood about gang violence among immigrants.
As a teenager, Sidial was beaten up on occasion and even shot at once, though he says he escaped injury. "It was a tough neighborhood," says his mother, Ruth Sidial, 62. "I was at work most of the time. He used to go to Timberline Park in Brentwood, where there's lots of drugs and gun violence going on. He'd play basketball."
Sidial's father was largely absent from his life after his parents separated. Immigrants from Trinidad and Tobago, they'd followed a relative to the U.S. and were married shortly afterward. They never had much money. "We never took trips," Ruth says. "I had to watch the food. We didn't have extra."
A stellar student who dressed "meticulously," his mother says, Sidial exhibited a flair for self-presentation that he maintains today. "I've never seen anyone study that much," says the pastor Lewis, who's known Sidial since he was a teenager. "Most people take a break. He studied and studied."
At nearby Suffolk County Community College, Sidial majored in accounting while working part time at places such as Home Depot. After two years, he won a scholarship to Long Island University, which would be on no one's list of springboards to Wall Street if billionaire hedge fund manager Ray Dalio weren't an alumnus.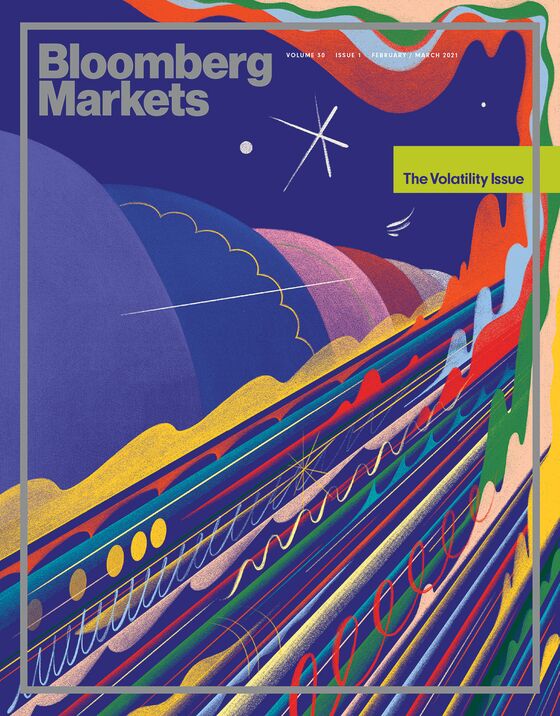 There, Sidial caught the eye of one of his professors, Zhaohui Zhang. "There are several students I remember well because they had a passion for markets," Zhang says. "He was one of them." Zhang recalls spending hours talking markets with Sidial after class and says he was nonplussed when his student admitted to trading on his laptop during lectures. "He was a penny-stock trader at that time," Zhang says, adding, "He's well beyond that today."
About then, Sidial met William Wise, 33, now his partner and co-chief investment officer at Ambrus. Wise says Sidial is "hyperambitious," which perhaps helps explain why Wise, who has a newborn, commonly finds himself fielding messages about trading strategy from Sidial on Saturday nights.
Because LIU is outside the pool of Ivy League universities that Wall Street often recruits from, Sidial devised an unorthodox employment strategy for himself. He'd take the train into Manhattan and, after the markets closed, hang out in front of a building where some of the proprietary traders he idolized worked. Then he pounced.
"I would extend my hand," Sidial recalls. " 'Good afternoon, my name is Kris Sidial. You don't know me …' I would have this folder with my résumé and also brought the track record that I had [in] trading. A couple of times, guys entertained me. A few times, guys were very dismissive. I had nothing to lose."
"He's definitely a hustler," says Sal Abbasi, a former Citadel LLC director who's a partner at Ambrus. "It's a weird mix of humility and toughness."
In fact, stalking money managers got Sidial nowhere, and he ended up getting a break when he responded to a job posting from a trader on Long Island. The trader turned out to be Robert Kanter, a Wall Street veteran with 45 years of experience in the options market. Kanter hired Sidial as a clerk to help him execute trades for his family office, which is where Sidial says he got his first exposure to volatility and options. "He was a good guy," Kanter says. "There was no problem with him, and he did his job."
With some actual trading experience under his belt, Sidial says that in 2015 he landed a role at Chimera Securities, a prop trading firm, and then at Xanthus Capital Management, a small hedge fund that laid him off after a year.
Encouraged by his mother to get work, Sidial found a temporary job in trade support at Bank of Montreal. The bank extended his contract several times. He then got a full-time position as a junior trader, rotating through several desks—exotics, listed options—that fueled his interest in volatility.
All the while, Sidial had stayed in touch with Wise, the two dreaming of opening a hedge fund together. In August 2020, Sidial left BMO and did just that. There's a dispute between him and BMO over whether Sidial was involved "in a potentially undisclosed outside business activity" when he was employed by the bank, according to Finra BrokerCheck. "Such disputes," says Sidial, "are not an uncommon thing when you leave the sell side to work on the buy side." BMO didn't respond to multiple requests for comment.
ALTHOUGH STOCKS have seemed to go in only one direction lately—up—the past 12 or so years have seen some of the most dramatic moves in market history: the beginning of the global financial crisis in October 2008, the European sovereign debt crisis in August 2011, the August 2015 flash crash, the volatility spike of February 2018, the Covid‑19 wipeout in March 2020. After many of these upheavals, stocks rebounded almost as swiftly as they'd plunged.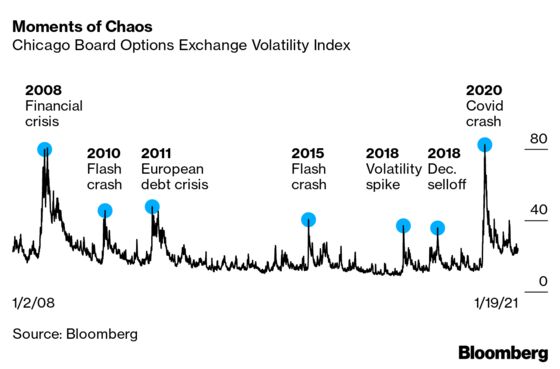 That's given rise to traders such as Sidial who like to bet on extreme events. Although tail-risk hedge funds have been around for a couple of decades, popularized by thinkers such as Nassim Nicholas Taleb, Sidial is as keen to bet on head-spinning rallies as on market crashes. He trades primarily options on stocks and exchange-traded products. "We lose on way more than we win," Sidial says. "But when we win, we win pretty big."
Take the case of Salesforce.com Inc., whose second-­quarter earnings announcement on Aug. 25 was closely watched by Wall Street for clues on how demand for the company's software was holding up. Ahead of the announcement, Ambrus loaded up on a mixture of deep out-of-the-money call and put options, based on hints about how Wall Street dealers were positioned. After Salesforce reported quarterly earnings that were much better than analysts expected, the stock jumped as much as 29%. Call options that Sidial had bought for about 7¢ a contract were suddenly worth $33.
THERE'S ANOTHER SIDE to Sidial that becomes evident once you spend some time with him: his religious devotion. "The belief in Christ—that drove me to keep my head on my shoulders," he says. He wears a bracelet on each wrist—symbols of his connection to God. One is made of beads, the other of small wooden blocks imprinted with the images of saints. "He's not shy about showing that he's a believer," says Zhang, his former professor.
Sidial attends church services every Sunday at the Upper Room Christian World Center in Dix Hills. He's long supported a local ministry financially and through volunteer efforts, including handing out hams and turkeys to the homeless in Brentwood ahead of Thanksgiving. "There was a wonderful relationship between his mother and God," says Pastor Lewis. "She was devout in praying and teaching him to pray, as well."
Sunday mornings are a rare respite for Sidial, who after services allows himself a weekly indulgence: a one-hour nap. The rest of the week is a hurricane of activity as he races to get his hedge fund to $100 million in assets. He thinks he can do it by the middle of next year.
With March 2020 still fresh in investors' memories, now is arguably an auspicious time to start a volatility hedge fund. But for investors who have "gone down the road of investing in strategies that are volatility-based, by and large their experience has not been very good," says Colton Loder, managing principal at alternative investment firm Cohalo Advisory LLC.If Sidial does achieve his $100 million goal, he says he won't pursue Wall Street trappings such as Lamborghinis, yachts, or private islands. Although he says he also doesn't covet the kind of thought leadership roles taken up by hedge fund stars like Dalio, he recognizes that to raise funds, he needs to make a name for himself. "In a perfect world, I would be able to focus on trading," he says. "The reality is, I can't afford to do that right now."
 
Peterseil covers cross-asset markets in London. Popina covers equities in New York.