Turmoil Means Curbing Nordic Exposure for $7 Billion FIM Fund
(Bloomberg) -- With the market set for more turmoil this year it's no time to be heavily invested in Nordic stocks.
That's according to Lippo Suominen, chief strategist at Finnish asset manager FIM, which has 6 billion euros ($6.92 billion) under management. While the Nordic region has stable governments and sound economies, its stocks are typically more whipsawed by global turmoil, he said.
"Keep the Nordic equities part of the portfolio reasonably limited," Suominen said in a phone interview.
The Nordic economies and companies are also relatively small and dependent on exports. That, as well as the region's location at the outskirts of Europe, results in increased volatility when there are concerns about the outlook for global growth, Suominen said.
"When the uncertainty enters bigger markets, our region gets hit by the sell wave as investors move their money to more familiar places closer to home," Suominen said. "That also increases volatility."
European stocks had a tough 2018, with the Stoxx Europe 600 Index losing 13 percent. That's the biggest annual drop since the 2008 financial crisis, as investors fled the field amid political and economic worries.
"The problems, of which the potential trade war is the biggest one, haven't gone away," said Suominen. "Uncertainty will be key this year. Uncertainty breeds uncertainty, putting everything on hold. I do expect a lot of market volatility in 2019."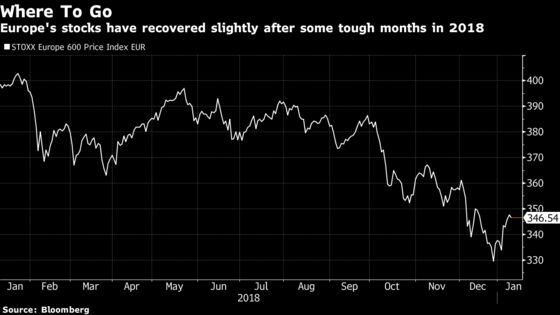 One thing the region could have going for it is outside interest from large international companies looking for acquisitions to boost growth as a slowing global economy makes it harder to grow organically, Suominen said.
"I don't really see global economic growth being very strong this year," Suominen said. "Provided that markets stay calm I don't see any reason that 2019 wouldn't be another active year for mergers and acquisitions."