Trump Tweets Oil and Market Shrugs
(Bloomberg) -- Does Trump matter any more to oil traders?
The president has weighed into the oil discussions under way in Vienna, as OPEC and its allies to meet about a potential production cut. And prices didn't appear to react.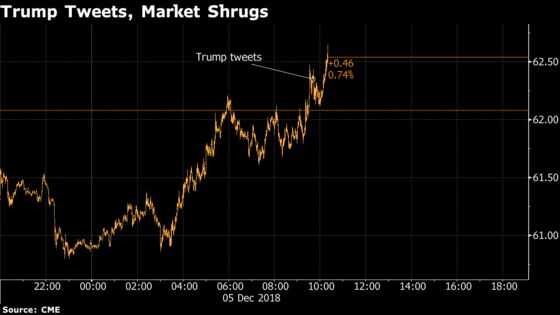 Instead, all eyes are focused on how big of a drop the group will announce this week -- 1 million barrels a day? More?
Russian Energy Minister Alexander Novak said a meeting with his Saudi counterpart, Khalid Al-Falih, on Wednesday morning was "good," but added there'd be more talks ahead. In private conversations, delegates have said that Moscow and Riyadh still differ on how to share any cuts.