Israel Is Stuck in the Middle of Trump's Conflict with China
(Bloomberg) -- Igal Rotem's fastest-growing market is China, while most of the investors in his online banking service are American. That puts the Israeli executive at the crux of a geopolitical power play beyond his control.
Israel's technology industry has traditionally depended on U.S. investors and the American market, but now it's bracing for possible fallout from President Donald Trump's showdown with China. For Rotem and the CEOs of Israeli companies like his, the risk is they end up on the wrong end of U.S. efforts to curb technology sales to China, especially innovation that might give Beijing an edge over Washington.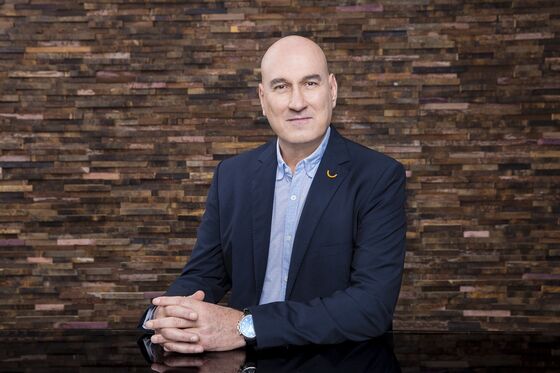 "I'm concerned," said Rotem, whose startup Credorax enables global payment service providers like China's WeChat Pay to enter the lucrative European e-commerce market. "We need to position ourselves as a pure tech company that is not taking any political position."
Technology investment from China grew threefold in the year to the third quarter of 2018, as increased scrutiny spurred Chinese investors and companies to shift attention to Israel from the U.S. That's potentially awkward for Prime Minister Benjamin Netanyahu, for whom any rift with the U.S. over China could be embarrassing as he fights elections in April.
As recently as October, Netanyahu hailed "a natural partnership" with China as he hosted Vice President Wang Qishan at a meeting of the Israel-China Joint Committee on Innovation Cooperation. Citing the "very powerful" combination of Israeli technology and innovation with China's "industry, expertise, innovation and markets," he added: "We want to expand it for the benefit of both our peoples."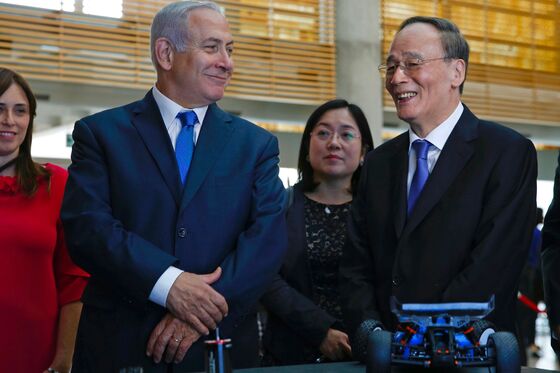 Growing pressure from the U.S. may put those plans on hold. During a visit to Israel this month, U.S. National Security Adviser John Bolton was due to raise concerns about China technology penetration, in particular through Huawei Technologies Co. and ZTE Corp., as well as Chinese investment in the port of Haifa that has hosted the U.S. Sixth Fleet. U.S. Deputy Secretary of Energy Dan Brouillette separately raised the prospect of Israel creating a body similar to the U.S. Committee on Foreign Investment to better scrutinize China investment.
The flurry of U.S. interventions in Israel has drawn a rebuke from China, and adds to tensions spurred by Trump's trade conflict and the standoff over Huawei.
"Israel is just one of many moves the U.S. government is taking to pressure its allies not to use China's technology over concerns for national security," said Wang Dong, an international relations professor at Peking University and secretary general of the Pangoal Institution, a Beijing-based research group. "China and Israel have very good bilateral relations and I don't think that should be politicized."
Yet even before the recent U.S. visits, Israeli officials were expressing concern over the lack of oversight on foreign investment outside defense or security deals. The head of the Shin Bet security service, Nadav Argaman, warned that massive Chinese investment could pose a danger to national security, the Times of Israel reported Jan. 10.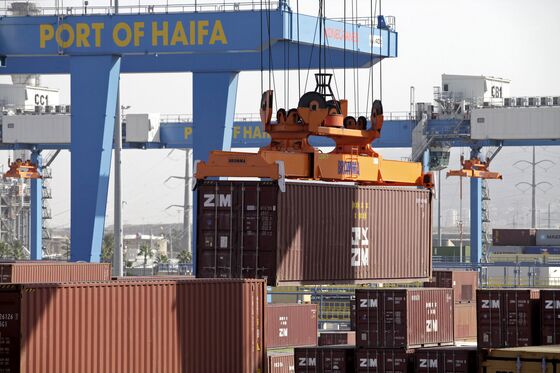 Opposition Labor party legislator Omer Barlev authored a bill to ensure stricter monitoring of foreign direct investment. The move isn't specifically directed at China, but Barlev noted that once in control of Haifa's port, China could decide to close it in wartime without asking Israel. Barlev aims to push the legislation through parliament after the elections.
Netanyahu, running a campaign amid concern the attorney general could recommend his indictment on alleged corruption charges at any moment, has thus far refrained from public comment on the trade war, or on the consequent pressure on Israel to reconsider how it does trade with China.
But recent developments haven't gone unnoticed in Beijing. China asked Israel for clarification over a series of statements, including that of Shin Bet's Argaman, NewsIsrael13 reported last week. The prime minister's office and Foreign Ministry declined to comment.
"Regarding China and Israel, our trade is, in essence, win-win cooperation between two independent sovereign states," China's Ambassador to Israel Zhan Yongxin said by email. "It should not be interfered with by a third party."
The U.S. may have competitive reasons to try to curb Israel's burgeoning ties with China, and in any case, so far there is little change on the ground. Regardless, the tensions are swinging Israeli attitudes toward China from open embrace to wariness, said Yair Geva, head of the high-tech department at the Herzog Fox & Neeman law firm in Tel Aviv.
"I've definitely seen cases recently where Israeli tech companies decided not to pursue investments from China because they felt this could jeopardize their U.S. activities, or because their U.S.-based shareholders were concerned about engaging with Chinese institutions," Geva said.
The overall stakes may not be that high. Of the $685 million raised by Israeli technology firms in the third quarter of last year, only $174 million -- one quarter -- was from China, according to IVC Research Center.
"The Chinese role in Israeli tech is way overblown," said Adam Fisher, partner at Bessemer Venture Partners. "It hasn't put a dent in the market and if it disappeared it wouldn't affect the Israeli high-tech economy."
Still, the lure of the vast Asian market is strong and China is simply too big to ignore -- even as the U.S. warns allies of potential pitfalls. Jon Medved, CEO of the crowdfunding investment platform OurCrowd, expects 1,000 Chinese participants at his annual conference in Jerusalem in March.
"There is a real story here about Israel opening up to the east, and it can't be stopped," Medved said. "But how we manage these newly found friendships without disturbing our core relationship with the U.S. is going to require fancy footwork."