Top Brazil Hedge Fund Rebounds After Worst Month on Record
(Bloomberg) -- A bet on U.S. stocks helped one of Brazil's best-known hedge funds rebound from its worst month on record.
Verde Asset Management's flagship fund climbed 8.6% in April, its biggest monthly gain since 2009. The performance trounced the 0.3% return for the benchmark CDI rate and follows an 11% decline in March, the fund's biggest tumble since its inception more than two decades ago.
Most of the recent gains came from Verde's exposure to stocks, especially in the U.S., according to the asset manager. The S&P 500 Index rose 13% and the Nasdaq Composite added 15% in April amid an unprecedented injection of stimulus. In a webcast last month, Luiz Parreiras, Verde's chief strategist, said that the long position in U.S. stocks accounted for the bulk of the fund's portfolio.
"The question now is if markets haven't moved quite ahead of the real economy," Verde said in a monthly letter to clients. The fund trimmed some of its U.S. positions at the end of April, though it remains "pretty constructive in the medium term."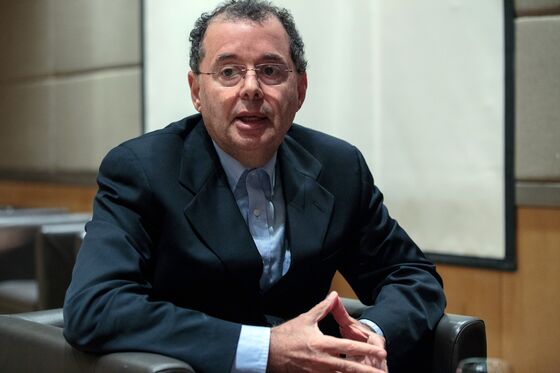 Verde, which manages 39.2 billion reais ($6.7 billion), according to Brazil's capital markets association, is led by industry veteran Luis Stuhlberger. The CSHG Verde FIC FIM has had a 16,600% return in local currency terms since its inception in 1997. Credit Suisse Group AG is a minority stakeholder in the firm.
The fund, which said in March it started buying the dip too soon, is down 7.1% year to date, compared to a 1.4% gain for the benchmark, according to data compiled by Bloomberg.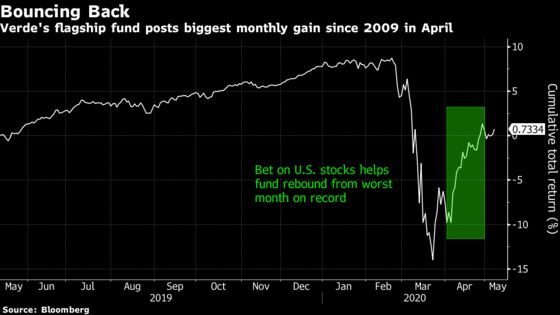 In Brazil, a mix of messy politics, a deteriorating fiscal scenario and the slowness in increasing the number of coronavirus tests has been hindering investment decisions, according to the asset manager.
"In this mist of uncertainties, it gets more difficult to allocate more capital."