This Chinese Billionaire Wants to Put Human-Like Robots in Your Home
(Bloomberg) -- Chinese robotics billionaire James Zhou scored a win this year when Tencent Holdings Ltd. helped fund his startup at a $5 billion valuation. But Zhou's already chasing more cash. The goal? To make his singing, dancing, yoga-teaching robots more lifelike.
Zhou, 40, has lined up a string of big-name partners for his UBTech Robotics Inc. The startup's robot-building kits for kids are sold in Apple Inc. stores. Its doll-sized bots can use Amazon.com Inc.'s virtual voice assistant Alexa. It's made Stormtrooper bots with Walt Disney & Co. Its education bots use Tencent's voice assistant.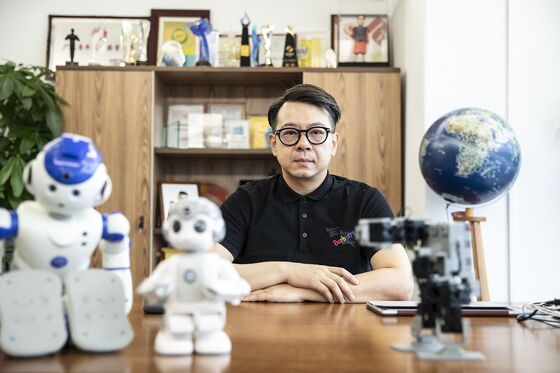 But Zhou's robots need to get better at processing language, and that's still a big barrier to selling them widely. So he's embarked on an aggressive hiring spree and is hoping to do an initial public offering in Shenzhen next year to raise funds to make his bots better at following human commands.
With an aging population and rising labor costs, China's the world's biggest spender on the industrial robots used in factories. Now interest is growing in bots that can directly serve humans, with demand projected to jump as the technology improves. The investment led by Tencent has made UBTech the world's largest consumer robot maker by valuation, according to consultancy Frost & Sullivan. Zhou's sitting atop a fortune of about $1.6 billion, according to the Bloomberg Billionaires Index.
"Step by step," Zhou said in an interview in UBTech's Shenzhen office earlier this month. "I want to bring robots into every home."
But entrepreneurs like him also face a string of challenges as they take their outsized ambitions into this brave new world. They are still fine-tuning their technology, and can find themselves fielding questions around the security of their products. And in China, they must navigate some particularly difficult questions around consumer privacy.
Today, bots in China often have cameras, which have the potential to add to the nearly ubiquitous surveillance in the country. UBTech says that although some of its robots include remote monitoring capabilities, all its products are engineered with customer security in mind. Much like his compatriots in Silicon Valley were for years, Zhou is non-committal on the subject of privacy, maintaining that it's up to authorities, not entrepreneurs, to set the tone.
"The global market depends on the policy," he said.

Still, some of the possible weaknesses of these new technologies can be hard to brush off. Last year, researchers at IOActive hacked into a UBTech bot to show vulnerabilities. A video clip from the consulting firm showed the doll-like cyborg repeatedly plunging a screwdriver into a tomato while laughing maniacally.
UBTech said in a statement that it conducted an investigation after news of the hack and found "no exploits that caused any harm." The startup said it has set up a security team to check for and fix any technical weaknesses in its robots.
Globally, the market for service bots to cater to human needs is still small, but sales are expected to spike as the technology improves. Frost & Sullivan estimates that $9.1 billion was spent on them worldwide last year, with about a third of those sales coming from China alone. Sales are expected to climb more than 25 percent on an annual compounded rate, the consulting firm estimates.
There appears to be a higher acceptance of robots at home in Asian countries like Korea, Japan and China, said Gudrun Litzenberger, general secretary of the International Federation of Robotics. He's seen whole families arrive together at Asian robot exhibitions.
"Schools and even kindergartens come to robot shows," Litzenberger said in an email. "So the interest in robots is already aroused very early."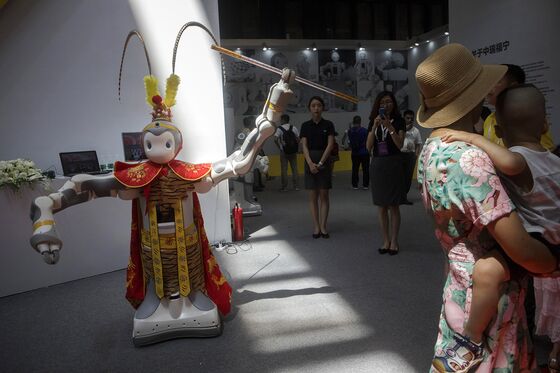 Zhou developed a passion for robots watching the Transformers series on the television that his father, a researcher, assembled in their Shanghai home.
Years later, he shifted into robotics after working as an assembly line manager for a German company. He sold a Porsche and three apartments to invest in his startup. He also spent time learning to make his own servos—robot joints in layman's terms—to save money.
"After that, I thought I could make Transformers cheaper and more stable," he said.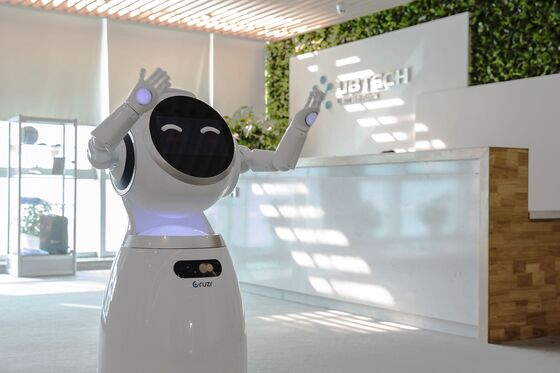 China remains his main market, although some UBTech bots are sold overseas these days. It has a host of competitors: Japan's SoftBank Group Corp., with its mini-humanoid Nao, as well as Sony Corp. with its touch-sensitive Aibo dog and LG Electronics Inc.'s home bot Cloi. Then there are others like Boston-based Jibo Inc., whose robot is built to interact with a family.
But UBTech is particularly well-situated because it's in a market with the world's biggest population. Zhou says his startup is already profitable, and he estimates sales could reach 2 billion yuan ($288 million) this year.
About a quarter of revenue comes from the Cruzr, a service bot sold to businesses, which can guide guests through hallways, report the weather and give a cold, hard hug. Another money-maker is its line of build-it-yourself JIMU robots, which help train kids in coding, programming and robotics.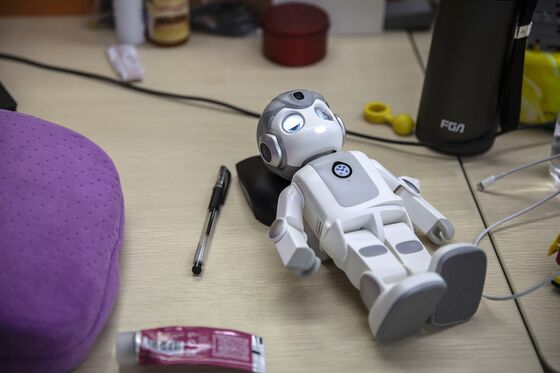 Then there's the Alpha Mini, a bestseller for the company. With animated eyes and a touch-sensitive head, it sells in China for 4,999 yuan and is used to read books to kids, listen to news or even to learn how to code a robot.
Zhou is now increasing his voice recognition staff to 200 from about 35, and has hired experts from international universities.
"I don't just care about the cash," he said. "I care about resources. Only money for me is nothing without resources like your technology."