These Five Stocks May Gain No Matter Who Rules Brazil
(Bloomberg) -- Analysts are recommending certain Brazilian stocks no matter who becomes the country's next president.
The country's first round of voting is scheduled for Sunday and the results may not be final until later in the month after a possible run-off. While it's not clear who might win and what kind of fiscal reforms may follow, there are companies that should deliver strong results regardless of how badly the economy behaves.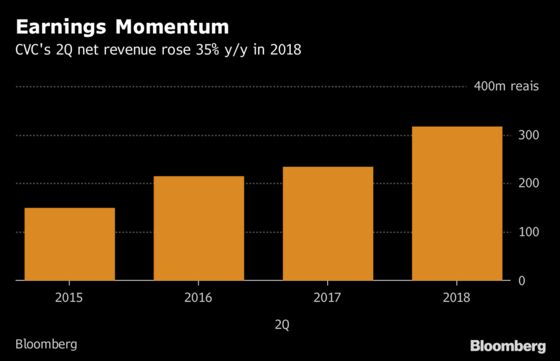 Bradesco Asset Management tends to like companies that are segment leaders, with some pricing power, according to Chief Executive Officer Ricardo Almeida. "In the long run, we are optimistic, but now isn't time to take risks," Almeida said in an interview at Bloomberg's Sao Paulo office. BRAM likes travel agency CVC Brasil Operadora & Agencia de Viagens SA, which is seen as well-positioned to tackle any scenario. "If the Brazilian real weakens, CVC can sell domestic packages; if the currency strengthens, it can sell international ones," Almeida said.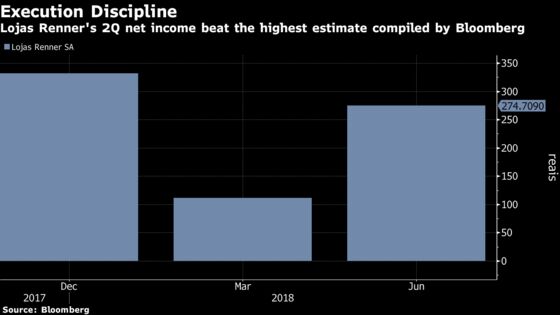 Aberdeen Asset Management Plc is betting on Brazilian consumer companies and has a big position in clothing retailer Lojas Renner SA. The company's execution is flawless, according to Joao Braga, co-head of XP Investimentos' asset management unit. The stock currently has 10 buys ratings, 5 holds and 2 sells, according to data compiled by Bloomberg. "Whoever's the next president, consumers in Brazil will continue to cherish their favorite beer brand, to fuel their cars at nearby gas stations and shop for fashion at great prices," said David Souccar, portfolio manager of international equity strategy at Vontobel Quality Growth.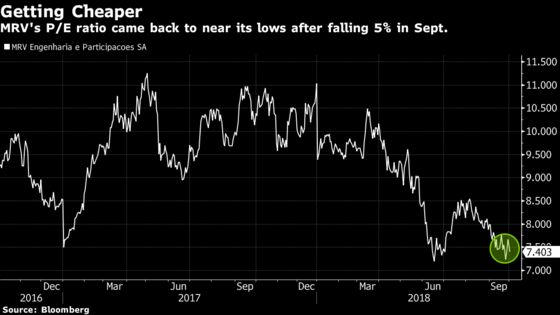 MRV Engenharia & Participacoes SA is focused on efficiency and extending its debt, said Porto Seguro Investimentos' head of equities Marcelo Faria. "We prefer quality companies from the domestic market," Faria said. MRV is also BTG Pactual's favorite pick in the homebuilder sector. The bank is confident in the company's growing operations, profitability ramp-up and cash flow generation.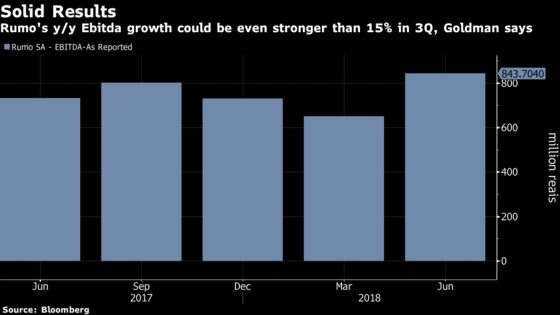 Santander recently added railroad company Rumo to its top five picks in Brazil, analysts Daniel Gewehr and Joao Noronha said. Goldman Sachs reiterated its buy rating on the stock, and BTG Pactual said it's the top pick in the transportation sector with strong earnings momentum, balance sheet de-risking and the potential for strong free cash flow. "The outlook remains bright, and we believe the company is well positioned to renegotiate long-term contracts with clients and have its Malha Paulista concession renewed," BTG analysts Carlos Sequeira and Bernardo Teixeira wrote in a report.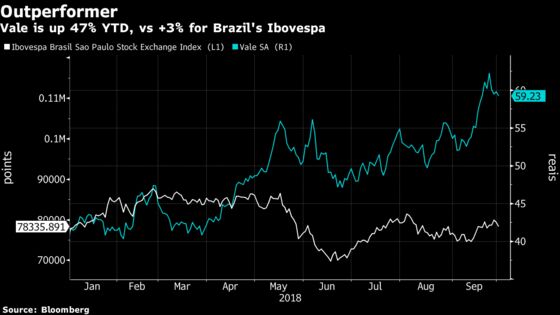 Eleven Financial Research prefers companies that deliver positive earnings under all scenarios. "Regardless of the election's outcome, Vale is among our top picks," said Eleven's head of capital markets Adeodato Volpi Netto. Porto Seguro's Faria said investors are attracted to the mining company thanks to strong iron ore prices and a stable dividend.