The Smart Money Bought What Retail Sold During Market Correction
(Bloomberg) -- Institutional investors and corporate insiders didn't run when the S&P 500 Index stumbled earlier this year. They added to their stashes.
Amid a 10 percent market correction in February that ended a record streak of positive monthly total returns, institutional ownership of S&P 500 members rose 3.28 percent over the past six months, while insider holdings increased by 5.46 percent, according to data compiled by Bloomberg.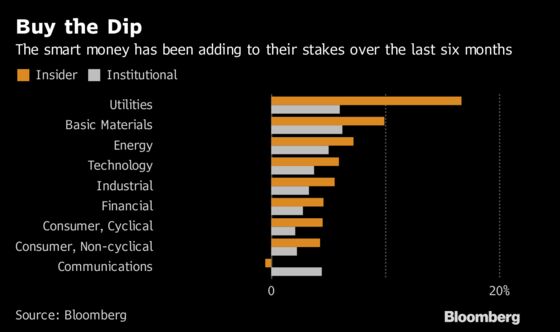 Pros and insiders snapped up the largest percentage of shares in the basic materials, utilities and energy sectors. Discovery Communications Class C shares saw the biggest influx of professional money on a percentage basis, while officers and directors at NetApp Inc. watched their holdings jump by a combined 145 percent due to the vesting of employee stock awards.
The communications sector, which includes technology companies, was the only one that saw either group sell shares. Facebook Inc.'s insiders reduced their overall holdings by more than 20 percent over the past six months. Mark Zuckerberg led the liquidation of stock to fund his family's philanthropic efforts.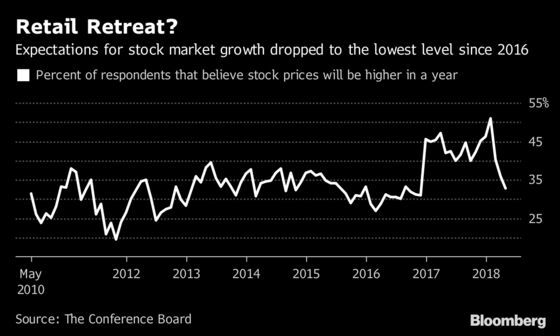 While the slump left the buy side and boardrooms unfazed, retail investors flinched. A monthly Conference Board survey of consumer expectations has plunged since setting an all-time high in January. Just 32.7 percent of investors polled in April believe stock prices will be higher in a year than they are now, compared with 51 percent in January. A third of investors expect prices will be lower, the highest level since 2016.