The Michelangelo, Then the Rebrand: Big Week for a Chinese Stock
(Bloomberg) -- Bringing fine art to the masses, it seems, requires a corporate identity that's not Yulong Eco-Materials Ltd.
The one-time Chinese bricks and concrete maker, which plans to raise $75 million in $10 installments to buy Michelangelo's "Crucifixion" painting, said on Friday that it had renamed itself Millennium Fine Art Ltd. That's to reflect its new business model focusing on art acquisitions, according to the company.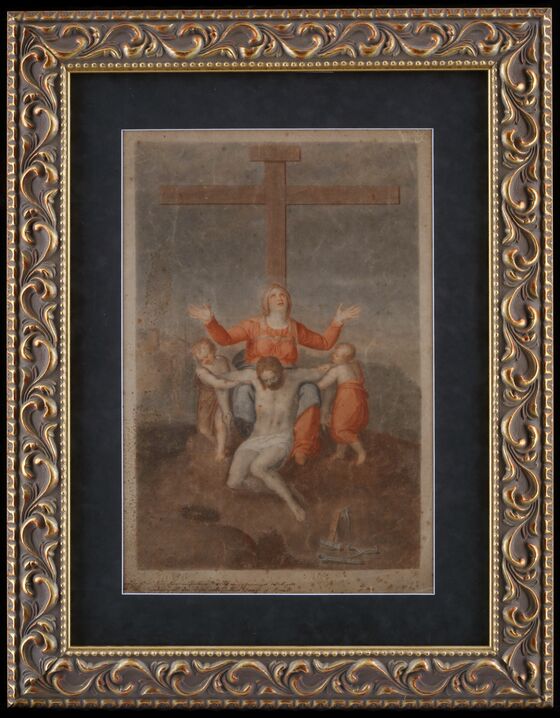 The Michelangelo deal follows a head-scratching pivot from bricks to a 61,500-carat gem: in October, the firm completed its purchase of the "Millennium Sapphire" for $50 million and said it would take the jewel on a world tour, as well as develop games and films.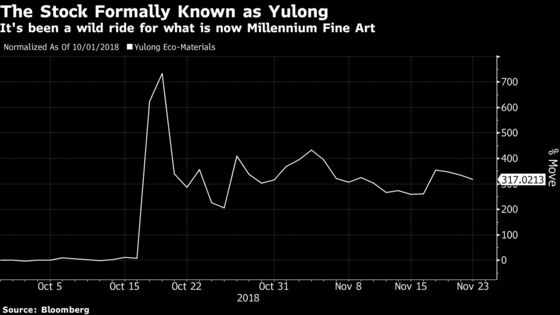 The unusual changes, at least when judged solely by stock market performance, are working: shares are up as much as 705 percent this quarter. But the narrowly-held company is facing the threat of being delisted from the Nasdaq for not lodging paperwork. It's engaged a new auditor and will complete the required filing as soon as possible, it said on Friday.
Millennium isn't the first U.S.-listed Chinese company to go through a dramatic rebranding. An unprofitable beverage maker last year rode on the Bitcoin craze and changed its name to Long Blockchain Corp. from Long Island Iced Tea Corp., sending the shares soaring. The company was delisted from the Nasdaq earlier this year.