A Few Wall Street Traders Stayed When Everyone Fled the Office
(Bloomberg) -- Editor's Note: No city is more important to America's economy than New York, and none has been hit harder by the coronavirus. "NYC Reopens" examines life in the capital of capitalism as the city takes its first halting steps toward a new normal.
He rides the elevator alone. Sits at the desk alone. Eats lunch alone. But mostly Michael Beth works nearly alone inside a glass high-rise on the Hudson River.
Since the coronavirus hit, Beth never really stopped coming to work at WallachBeth Capital, even as most office workers across America holed up at home for the pandemic.
This is the Wall Street that came back or, in some cases, never left at all. While many people were figuring out Zoom at home, a tiny sliver of New York's financial industry has spent the past few months in a surreal office world of silent phones, darkened screens and empty chairs. Some say the quiet has been unsettling. Others insist they've been wildly productive without meddlesome colleagues around. Soon many more will start to show up as financial institutions bring employees back — and office life in the time of Covid will enter a new phase, with new stresses and new risks.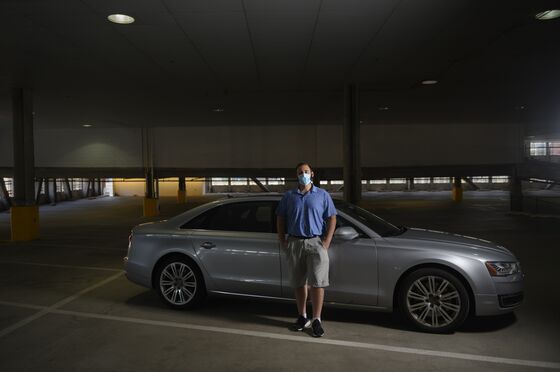 How did the last four months go?
"Exhausting," Beth, 29, explains while standing in the middle of an empty parking lot during what would normally be rush hour, wearing sneakers, an Under Armour polo shirt and light gray shorts. "Driving here every day, knowing that I'm coming here to no one and that I'm going to have to do a bunch of random stuff to keep the office up and running, as well as try to do my job, it's a lot. It's been crazy."
As New York inches ahead with its reopening, tens of thousands of office workers will have to readjust once again. Some expect working from home to be a more permanent fixture of the job, with all the benefits and drawbacks. Others relish the chance to get away from the demands of family and kids, and return to the more familiar rhythms of the office. And many more are worried about things that seemed painfully mundane just a few months ago — whether it's the commute, the elevators or the ventilated air.
Whatever the case, this much is clear: Life inside those gleaming skyscrapers in and around New York City will never be quite the same.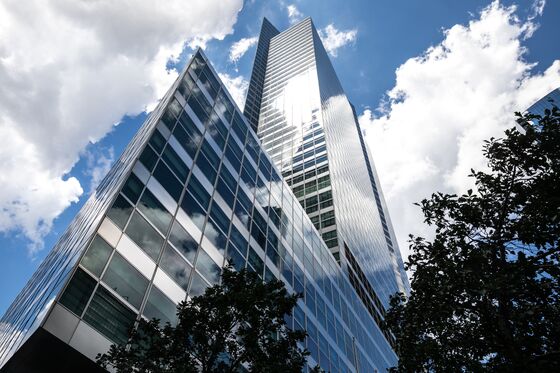 For Beth, a full-time equity and derivatives trader and now part-time office-supplies caretaker, it meant decamping from Battery Park City, where he lives with his fiancée, to his parents' house in New Jersey, so he could drive instead of taking the train. Not using the PATH — even for a single stop — has been a big psychological relief, even if Beth now has to borrow his dad's Audi to get to work. (His father is one of the firm's founders.)
"It almost feels like college again," said Beth, who says he was never asked to keep going into the office but did it out of a sense of obligation to the family business.
Most of the adjustments, like swapping slacks for sweatpants during the darkest days of the lockdown, he says, were easy enough. Seeing his 29 year-old friend die from a Covid-related illness was hard.
Beth's first stop after entering his office building is the giant hand-sanitizer station. He uses a plastic tool on his key chain to press the elevator button for the 14th floor. The cleaning service has kept things immaculate, but Beth still wipes down each morning, just in case. He grabs takeout at one of the few lunch spots that stayed open and eats at his desk in silence.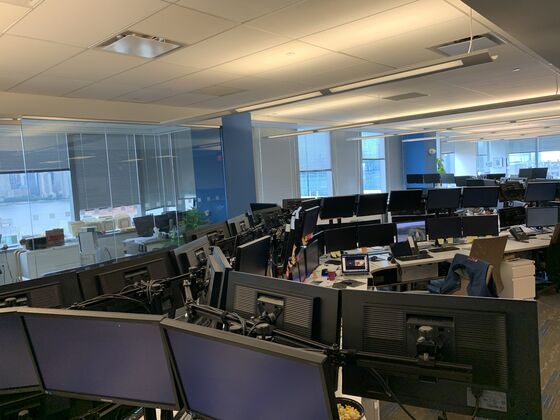 We're tracking everything you need to know as New York reopens after the Covid-19 shutdown. Read our explainer and sign up for alerts sent directly to your inbox.
If Beth ever feels lonely, he's quick to remind himself of all the company he has at his parents', which includes his siblings, his fiancée, his brother's girlfriend and the family dog. Cooking dinner for them has been Beth's go-to way to recharge.
Beth, of course, isn't the only one. All across Wall Street, scores of finance professionals have continued coming into work. Some traders at the biggest banks have even thrived, helping their firms post record-breaking results. Yet in conversations with more than a dozen Wall Streeters, just about everyone mentioned the commute as their big concern.
Two started biking, a few began walking and one executive got occasional lifts from his boss. A bond trader who's continued taking Metro North into midtown Manhattan recounted being virtually the only one on the platform for weeks at a time. While things have picked up in recent weeks, on a busy day in April or May, there might have been, say, five other people on the platform.
"It was insane, it really felt like you're in a sci-fi movie," he said.
Most who spoke with Bloomberg News, including those at senior levels, declined to comment publicly, citing company policy and concerns that occupancy details may pose a safety risk. One Wall Streeter was asked to not go in, but keeps doing so anyway without his boss knowing because he's used to his setup.
Another says he didn't pay close enough attention to how to set up his home office and thought his colleagues would return in a few weeks. Now, he takes walks with the only other person in the office to a pizza place to grab lunch.
Erika Karp had the option to work remotely. Unlike most, she chose not to.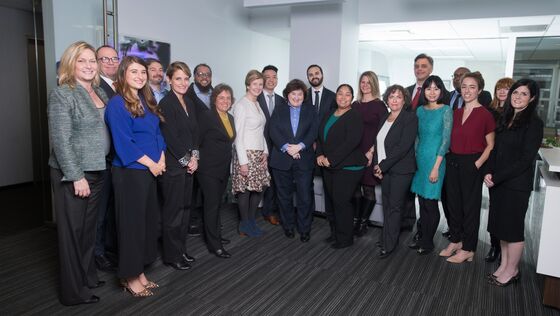 Between March and late May, the 56-year-old founder and chief executive of Cornerstone Capital walked to work from her Upper East Side apartment to her midtown office, a mask on her face, homemade lunch in her purse and some tissue in her pocket for the elevator button.
"Eventually, I got really good at using my elbow," Karp said one recent afternoon. "It's really easy."
While her 18 employees have worked from home since March, Karp chose to keep coming in herself. She says she never felt isolated. Rather, she had space to think and plan ahead, a luxury she didn't always have before the pandemic — or at home with her three kids doing schoolwork on Zoom. In fact, with nobody around, Karp says she sometimes felt safer in her office than in her apartment building at home. And working from the office kept her routine largely the same.
"I like structure," she said. "You can't start thinking, 'What day is it today?'"
And if one of her employees had to come in, they'd coordinate to sit far enough apart. "We'd do a virtual hug from across the office," she said.
Eventually though, Karp, like many other well-heeled New Yorkers, left the city. In late May, she relocated to Bridgehampton, just to get away from it all. And like most, Karp is watching the city's reopening with a healthy dose of caution. She assumes it will take longer than people expect.
"I don't intend to go back to hair salons or restaurants," she said. "I'm not going to act like it's normal. It's not normal."