The Atlanta Braves Are Worth $30-$40 a Share, Pelican Bay Says
(Bloomberg) -- Pelican Bay Capital Management LLC is gearing up for the potential start of Major League Baseball, with a bullish outlook on Liberty Media's baseball assets.
The hedge fund, which took a position in Liberty Braves toward the end of the second quarter at around $20 per share, values them at $30-$40, "as the demand for professional sports and trophy assets will persevere after the crisis subsides," portfolio manager Tyler Hardt said in its quarterly letter.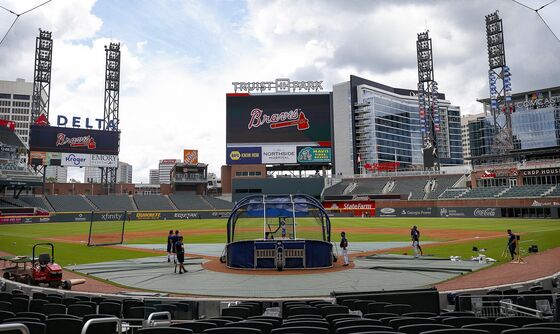 Professional sports franchises, including the Atlanta Braves, have been hard hit by Covid-19 social distancing mandates that have kept stadiums and arenas empty during the pandemic. The Braves were on Pelican Bay's watch list of companies that were most impacted in the short-term and it seized on an opportunity to buy the shares on the pull-back, according to the letter viewed by Bloomberg.
"The value of broadcast rights to live sports have proven their worth during the pandemic as network viewership has fallen dramatically without games being played," he said.
Pelican holds Liberty Braves in its concentrated value portfolio, which advanced 19% in the second-quarter, and is down about 36% year-to-date.
The fund is also positive on Abbott Laboratories, and sees shares being worth $100-$130. Additionally, Berkshire Hathaway Inc. appears "very compelling," Hardt wrote. "We are not in the camp that he [Warren Buffett] has lost his touch."
Pelican manages up to $40 million in assets.