David Tepper's Panthers Deal Cuts His Hedge Fund Assets to $14.8 Billion
(Bloomberg) -- Appaloosa LP's assets under management declined almost 20 percent since late January as founder David Tepper withdrew some of his personal wealth to acquire the Carolina Panthers for $2.3 billion.
The billionaire's firm also disclosed in a September filing that it closed Appaloosa Investment LP I, the hedge fund that Tepper formed roughly 25 years ago. Investors were given the option of shifting their money into a separate Appaloosa fund, a person familiar with the situation said.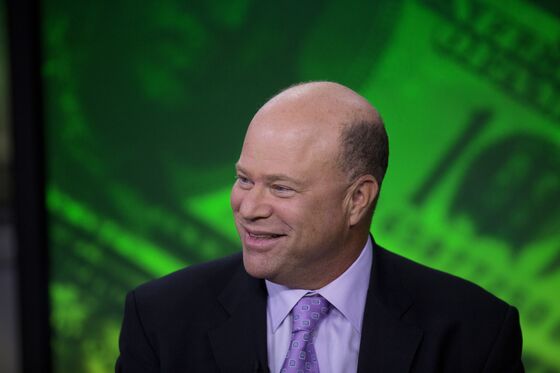 Tepper used his own fortune, much of which is invested in Appaloosa's funds, to buy the football team in July. The firm had assets of $14.8 billion on Aug. 31, down from $18.3 billion at the end of January, according to regulatory filings. The reduction exceeds the price for the Panthers -- a record for a U.S. sports team -- because Tepper also had to pay personal income taxes on his withdrawals to buy the team.
One of Wall Street's top stock pickers, Tepper generated roughly a 7 percent return this year through April for clients who pay a 2 percent management fee and 25 percent of profits. In addition to stocks, Appaloosa invests in sovereign debt, high-yield bonds and bank loans of highly leveraged companies, including those that are financially distressed.
Appaloosa Investment was one of the two main funds that Tepper ran. Its assets declined to $2.1 billion at the end of last year from $9.3 billion a year earlier after Tepper shifted most of his personal money to a third investment vehicle called Azteca Partners for tax purposes. He and other members of the firm had previously owned about 80 percent of Appaloosa Investment.
Tepper closed Appaloosa Investment around July to simplify management of the firm's assets, said the person. Clients shifted their assets into his Palomino Master Ltd., which had about $7.8 billion of gross assets at the end of last year, according to an annual amendment to Appaloosa's registration with regulators.
Tepper is worth about $11.5 billion, according to the Bloomberg Billionaires Index.
A spokesman for Appaloosa, with offices in Short Hills, New Jersey, and Miami Beach, Florida, declined to comment.