Temasek Bet on Chinese Tech Companies Just Before Share Collapse
(Bloomberg) -- Singapore's Temasek Holdings Pte bought stakes or increased its holdings in several prominent Chinese technology companies shortly before sweeping moves to rein in the private sector caught the market by surprise.
The state-owned investor disclosed its stake in ride-hailing service Didi Global Inc. for the first time and added shares in a range of businesses from search giant Baidu Inc. to online education providers in the second quarter, ahead of a sudden collapse in some Chinese stocks last month, according to its 13F filings late Monday with the U.S. Securities and Exchange Commission.
A spokesman for Temasek declined to comment.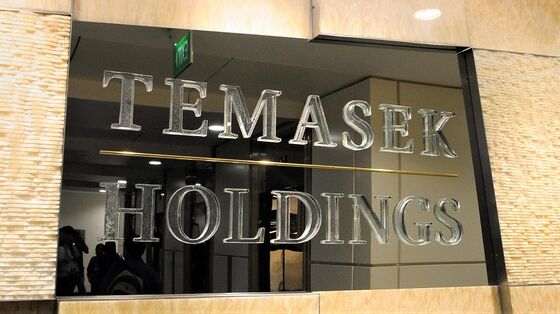 The bets underscore the dilemma facing even the most powerful institutional investors in the world as Beijing targets the nation's technology companies. The cascade of policy changes makes for delicate strategic maneuvering in a region that offered seemingly unbound financial promise not long ago.
Many of Temasek's listed Chinese investments have dramatically slumped in value amid heavy crackdowns by Beijing and heightened scrutiny by U.S. regulators. Here's a breakdown of some of Temasek's holdings as of June 30.
|   | Value of Stake as of June 30: | Share Price Since June 30: |
| --- | --- | --- |
| Didi Global Inc | $466.6 million | -42.64% |
| New Oriental Education & Technology Group | $13.6 million | -77.05% |
| TAL Education Group | $30.2 million | -79.39% |
| Baidu Inc | $34.1 million | -28.12% |
| Kanzhun Ltd | $14.8 million | -11.85% |
| Pinduoduo Inc | $2.7 million | -35.27% |
Temasek also held 44.1 million shares in 17 Education & Technology Group Inc. as of Dec. 31, according to the company's prospectus. In the three months ending June 30, Temasek acquired 644,919 shares of the company. The Chinese company, which traded at over $18 a share in January, most recently traded at $1.04 a share.
While 13F filings provide a snapshot of an investor's holdings, Temasek may have trimmed its stake in these companies since June 30 and before their prices fell. Temasek's stake in Didi appeared in filings for the first time in the second quarter after the company's initial public offering at the end of June.
Temasek reiterated its bullish confidence in the market during its results in July after China's moves against Didi and Ant Group Co. But that came before authorities announced wide-ranging new laws governing the education market that have slashed the value of related companies.
China was Temasek's biggest geographic source of investments as of March 31, making up 27% of its S$381 billion ($280 billion) portfolio. It has previously stated that it takes a long-term view of investments.