Telecom Italia Shareholder Backs CEO Caught in Board Dispute
(Bloomberg) -- GAM Holding AG, the Swiss asset manager with about $165 billion under management, is backing Telecom Italia SpA Chief Executive Officer Amos Genish and his strategy of selling assets to pay down debt and resume dividends.
GAM said it has been buying more Telecom Italia shares, which fell to a five-year low this month as its top shareholders compete for influence over the former state monopoly. Vivendi SA, which brought Genish in as CEO a year ago, lost control of the board to U.S. activist hedge fund Elliott Management Corp. in May.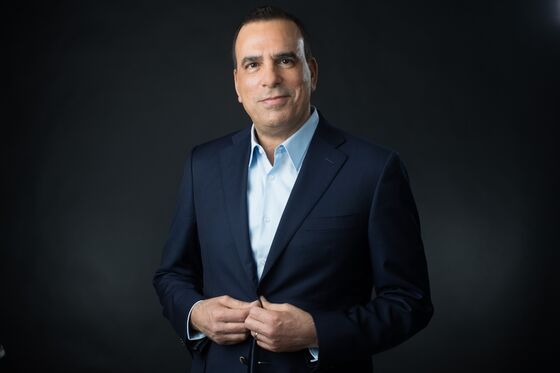 Vivendi and Elliott have been arguing over how to revive Telecom Italia's fortunes. But the twin challenges facing the company -- concerns over Italy's sovereign debt load and the high price of 5G mobile spectrum in a recent auction -- are both beyond its control, said Ali Miremadi, investment director at GAM Investments.
"As for the auction, TI had no choice other than to secure a leadership position in 5G spectrum," Miremadi said in emailed comments. "The major cash call will be in 2022 and all it can do now is to accelerate disposals to pay down debt faster, and lobby the regulator to make sure they are able to price appropriately given the high cost of spectrum."
GAM had 39.8 million shares in Telecom Italia on Aug. 31, according to data compiled by Bloomberg. The asset manager recently increased its stake and remains a "longer-term" holder of the Italian carrier, Miremadi said.
Telecom Italia shares have lost a third of their value this year, outpacing a 9 percent drop by Italy's FTSE MIB Index. The stock was down 1.4 percent in Milan on Monday, giving the carrier a market value of 10 billion euros ($11.5 billion).
Telecom Italia is also dealing with the arrival in Italy of rival Iliad SA, which triggered a price war in France in 2012 with its low-cost data buckets. Telecom Italia has done a "very good job" of managing its competitive position, compared with the other two incumbents, Vodafone Group Plc and CK Hutchison Holdings Ltd.'s Wind Tre, Miremadi said.
"Progress in disposals, a focus on driving shareholder value and rising free cash flow from next year allowing deleveraging of the balance sheet are the near-term actions that can take the stock back higher," Miremadi said.