Emerging Markets Rout Is a Buying Opportunity, GIC's Lim Says
(Bloomberg) -- The rout in emerging markets presents a potential buying opportunity, according to the chief executive officer of Singapore's sovereign wealth fund.
"As a long term investor, we are not too perturbed," GIC Pte CEO Lim Chow Kiat said during a Q&A session at the Bloomberg Sooner Than You Think technology summit in Singapore on Thursday. "In some markets it will give us opportunities as well, in some companies or stocks, or even bonds that we like to buy. But the valuations were a bit stretched. Perhaps now is a better time."
While some emerging market countries are "experiencing difficulties" most of the factors are "idiosyncratic" rather than "systemic," Lim said.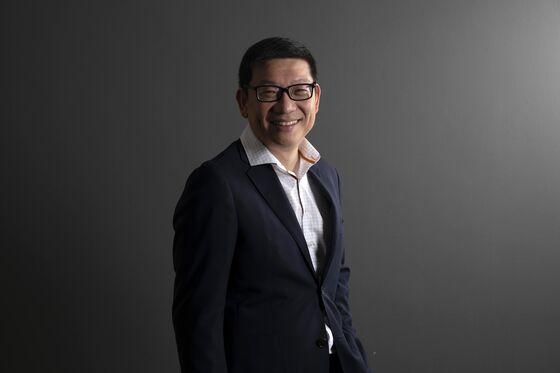 Separately, Lim said GIC has "some concerns" with increasing tech valuations.
"But we still are able to find some really good businesses, really good entrepreneurs, in spaces or areas where there are still significant opportunities," he said.
Singapore's state fund has been an investor in technology since its founding in 1981. The investment firm started investing in venture capital funds in 1986, when it opened its office in San Francisco and buys into technology across all stages of a company's life. Among its larger tech investments are interests in Alibaba Group Holding Ltd. and smartphone maker Xiaomi Corp.
In his speech at the conference, Lim said emerging markets also offer good opportunities for tech investments.
"Technology disruptions can be even more powerful in less developed economies," he said. "There are more unmet needs and more undiscovered needs. A well-funded disruptor has many leap-frogging opportunities."
GIC's investments in technology, media and telecommunications rose to 20 percent of all equity investments last year from 3 percent in 2009, data from the London-based Sovereign Wealth Center show.
GIC said in July that its annualized real rate of return fell to 3.4 percent in the 20 years to March 31, from 3.7 percent in the prior comparable period. In a sign of its growing caution, the fund has reduced the proportion of its money allocated to developed-economy stocks and boosted holdings of cash and nominal bonds.