Billionaire Mistry Family Loses Court Battle in Tata Feud
(Bloomberg) -- India's Supreme Court ruled in favor of Tata Sons Pvt. in its years-long dispute with a former chairman, dealing a blow to his family that owns about 18% of the nation's biggest conglomerate.
In its verdict Friday, the country's top court said the 2016 ouster of Cyrus P. Mistry as chairman of Tata is legal, rejecting the former executive's allegations of mismanagement by the group that makes products from salt to software and luxury Jaguar cars. The court also upheld Tata's rules on minority shareholder rights, making it difficult for investors to sell shares.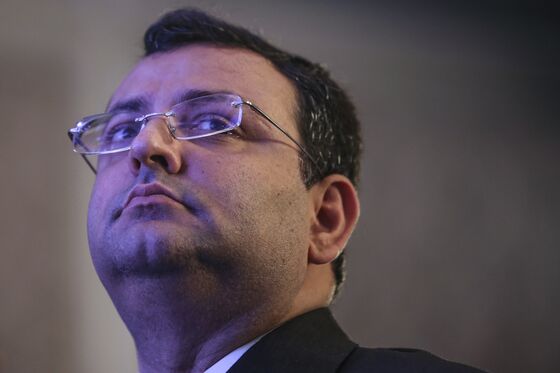 The order, while likely putting an end to India's biggest corporate feud, comes as a setback for the Mistry clan's Shapoorji Pallonji Group, which has been seeking ways to raise cash and pay down burgeoning debt after its businesses were hammered by the pandemic. Tata has opposed the SP Group's proposal to borrow money against its stake in Tata Sons.
Cyrus is the son of billionaire Pallonji Mistry, 91, who controls the 155-year-old SP Group and whose net worth is almost $27 billion, according to the Bloomberg Billionaires Index. Tata Sons is the holding company of the Tata group.
"The judgment finally brings a quietus to a long legal battle," said Ruby Ahuja, a senior partner at law firm Karanjawala & Co., who represented Tata. Representatives for Mistry didn't immediately respond to requests for comment.
Friday's legal outcome also allows the Tata group to shift its focus back to reviving some of its flagging businesses. Tata has embarked on a journey to consolidate its sprawling empire and strengthen its balance sheet. The Mumbai-based conglomerate, which gets about $113 billion in annual revenue, has been looking to sell some of its hotel assets and European steel operations.
Dismissing all petitions by the Mistry side, a three-judge bench headed by Chief Justice Sharad A. Bobde left it to the two warring parties to negotiate terms of their divorce if they wish.
"The modalities of separation from the Tata Group in terms of shareholding is yet to be decided," said Deepak Jasani, head of retail research at HDFC Securities Ltd. in Mumbai. "This will be a bigger issue as far as the stock market repercussions are concerned."
Shares of Tata Motors Ltd., which controls Jaguar Land Rover, jumped 3.8% in Mumbai after the ruling, the biggest gain in more than three weeks. Tata Steel Ltd. rallied 6%. Meanwhile, SP Group's Sterling And Wilson Solar Ltd. plunged 8.5% and Forbes & Co. dropped 3.1%.
The bad blood between the two sides started when Cyrus Mistry, 52, who worked closely with Ratan Tata, 83 -- the then chairman -- before taking over the top job at Tata Sons in 2012, sought to reduce the group's debt. In the process, he threatened to undo the legacy of the conglomerate's patriarch. Mistry was removed four years later in a boardroom coup.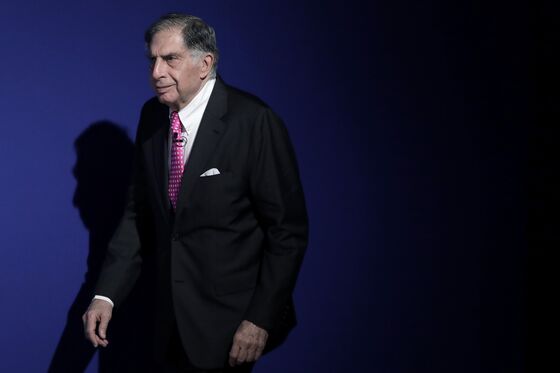 The two families belong to the Parsi Zoroastrian community, which fled persecution in Persia centuries ago before finding refuge in western India. The Tata Group has been traditionally headed by a Parsi until 2017, when Tata brought in a veteran executive from outside the close-knit community to replace Mistry.
"After relentless attacks on my integrity and the ethical conduct of the group, the judgment upholding all the appeals of Tata Sons is a validation of the values and ethics that have always been the guiding principles of the group," Chairman Emeritus Tata said in a Twitter post.
The SP Group had valued its stake in Tata at about 1.75 trillion rupees ($24 billion) and proposed selling it to Tata, but the latter rejected that valuation and instead pegged the amount at about $11 billion.
Founded in 1865, the SP Group has built some of Mumbai's landmarks, including the Reserve Bank of India building in Mumbai.
With businesses spanning infrastructure and home appliances, the group has been trying to offload some assets including real estate, road projects and a stake in home hygiene products maker Eureka Forbes Ltd. to help pare debt. Two years ago, the family infused at least 6.5 billion rupees and disposed of an information technology park.