Strategist Who Foresaw February's Stock Plunge Loves Oil's Tumble
(Bloomberg) -- The best investment potential over the next few years is in Asia and elsewhere outside the U.S. as companies and consumers benefit from lower oil prices, according to Anatole Kaletsky, the founder and chief economist of Gavekal Research Ltd.
Crude oil below $60 is "fantastic" for importing nations, Kaletsky said at a seminar in New York on Wednesday. He assumes oil will trade in a range of $60 to $80 a barrel, and sees benefits everywhere from emerging markets such as India to European consumers.
"It's pretty convincing that oil has reached a peak," he said Wednesday at an event at The University Club of New York.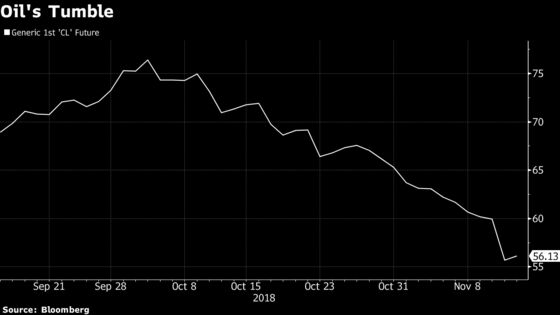 He's got company in seeing the lower oil prices as a good thing, even if the specific recommendations are a bit different. Deutsche Bank AG economist Torsten Slok said in a note Wednesday that lower energy costs coupled with a stronger dollar is "exactly what the doctor ordered for the U.S. economy if you want the expansion to continue." Fundstrat's Tom Lee wrote in a report that falling oil "is $182 billion of household stimulus."
On Jan. 19, Kaletsky said bond yields were entering a danger zone for equities, which would suffer a "deep correction" should the 10-year head toward 3 percent. At that time, it was below 2.7 percent; yields subsequently jumped to around 2.8 percent as stocks tumbled in the early-February volatility meltdown. And rising yields have been cited by many a strategist as a headwind for the U.S. stock market throughout the year.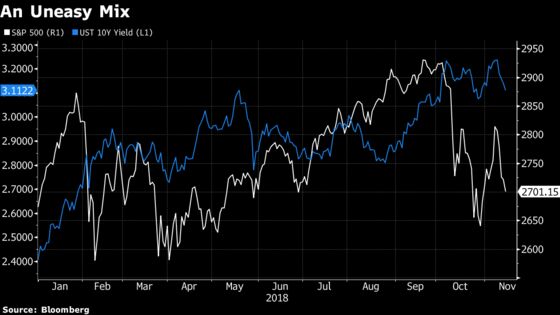 Corporate profit cycles globally have reached their peak divergence, and after the U.S. outperformance the best values can now be found outside America, Kaletsky said. He cast doubt on the idea that the earnings split between the U.S. and the rest of the world is structural because behemoths like Alphabet Inc. and Apple Inc. are in the U.S., pointing to the same dislocation in mid-cap companies to refute that argument.
Valuations in Asia and emerging markets got to the point where they were discounting a worst-case scenario in oil, Kaletsky said, adding that there had been an expectation that the Chinese economy might have a major economic setback. He said at this point it's possible to "completely exclude" the scenario of a crash there.
Kaletsky, who refers to himself as a permabull, says corporate profits in the U.S. have hit more of a "ceiling" than a peak, because a peak implies a dropoff whereas he sees them as being able to stay about even from here. He also said there's "no possibility of a recession in the U.S. over the next two years."
And he said there could be such as thing as economic news that's too good.
The bigger threat to equities is a steepening yield curve, not flattening, because of the greater chance the Federal Reserve might need to hike rates further, Kaletsky said. "The last thing you need is accelerating economic activity."