Momentum Stocks Just Had Their Biggest Plunge Ever
(Bloomberg) -- The higher they climb, the harder they fall.
Wednesday's market rout included a record 4.5-percent plunge for the $10-billion iShares Edge MSCI USA Momentum Factor exchange-traded fund, which bets that the market's winners will keep on winning.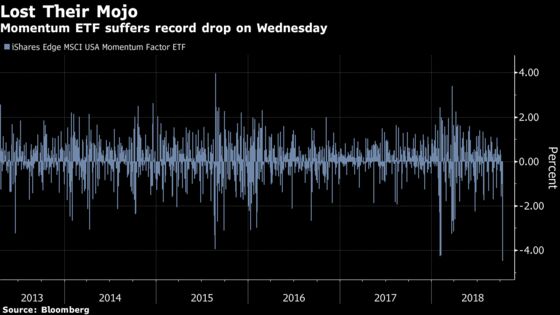 "It reminded me a little bit of the 2011, 2012 days when the best-performing assets that year got sold during a risk-off," according to Michael Purves, Weeden & Co.'s chief global strategist, who said the selling seemed "indiscriminate."
U.S. momentum stocks have erased two months of outperformance during this stretch. The ETF, which goes by the ticker MTUM, is now in oversold territory for the first time since the August 2015 China devaluation aftermath. That's according to the relative strength index, a gauge of the magnitude and persistence of price movements.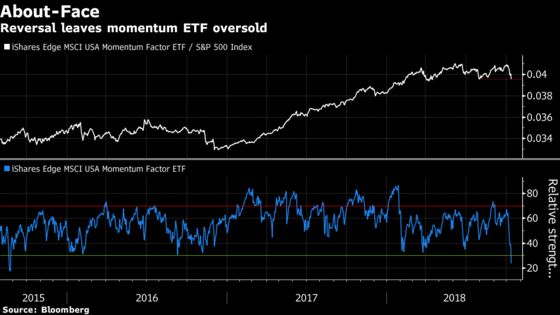 Some of the product's biggest holdings are Amazon.com Inc., Microsoft Corp., Boeing Co., Visa Inc. and Mastercard Inc. The ETF was launched in April 2013.