Star Fund Manager Ignores the Sell Side to Beat Emerging-Market Rivals
(Bloomberg) -- When it comes to emerging-market bond investing, Tina Vandersteel has a track record of winning wagers in risky corners of the world.
Grantham Mayo Van Otterloo & Co.'s star fund manager has ridden bets in Argentina, Brazil and sub-Saharan Africa to whopping returns, helping her portfolio trounce 98 percent of peers over the past five years, according to data compiled by Bloomberg. She's overweight debt from Mexico, Turkey, Russia, Argentina, Venezuela, Tunisia and Ukraine on a duration-adjusted basis, while underweight Indonesia and China, GMO's latest filing shows.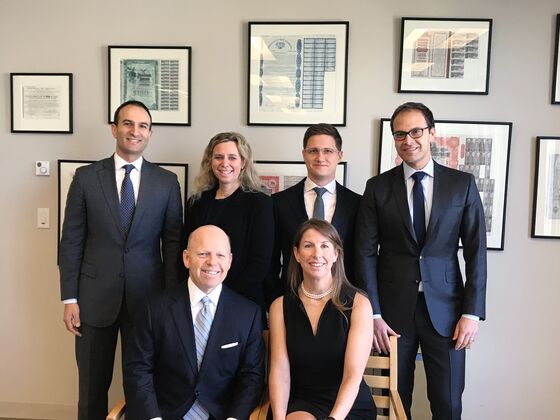 It all starts by sticking to the in-house strategy of using arbitrage to spot value. Vandersteel eschews sell-side research, refrains from punditry and avoids predicting incalculable events. Instead, she looks to exploit mathematical asymmetries and the complicated language of bond prospectuses.
"Being a talking head is great for cocktail parties, but not so great for investing," Vandersteel, 49, said from her office overlooking Boston Harbor. "If somebody says, my opinion about this is X, I just tune them out. I don't read sell-side research. In fact, I don't read much of anything related to EM debt."
Ironically, she started on the sell-side. Fresh out of Washington and Lee University, Vandersteel joined JPMorgan Chase & Co. In 1992, she helped start the company's EMBI index, which remains one of the industry's leading bond benchmarks. Then she surprised family and friends by taking a job in the bank's Sao Paulo office during Fernando Henrique Cardoso's administration. Her task was to smooth talk members of Congress and count their votes before key bills went to the floor. Success was measured by guessing right.
"I remember thinking this is a very unsatisfying activity," she said. "I don't actually care about the vote."
Years later, Vandersteel was back in New York and suffering burnout after long hours working on the Asian financial crisis. She quit her job and poured her energy into rowing, a hobby she'd taken up at the New York Athletic Club. A lean 5 feet 10 inches (1.8 meters), Vandersteel turned out to be quite good.
With the prodding of her trainer, she and a partner took aim at the lone U.S. spot for lightweight rowers in the Athens Olympics. Vandersteel returned to Brazil to work out at the same facility as star rower Fabiana Beltrame. In the end, her bid to join the U.S. squad came up just short.
In January 2004, Vandersteel made her investing comeback, joining Jeremy Grantham's GMO in Boston. The company's focus on arbitrage matched her love for math and own investing philosophy, which at its core comes down to one simple question: Will a country pay or default? Then Vandersteel looks closely at credit duration and the legal structure of bonds to identify pockets of value.
But it all begins with boating. On a typical day, the New Jersey native rolls out of bed at 4:06 a.m. After putting on her rowing kit, she meets a group of friends at the Riverside Boat Club -- steps from her home -- and sets off in a racing shell down the Charles River. It's during these hours on the river or on her indoor machine when Vandersteel crystallizes thoughts on risk management, emerging markets and how to communicate her ideas to clients.
By 6:20, she's home to kiss her two kids before they leave for school. Then Vandersteel pedals off on her Breezer commuter bike nicknamed "Happy," rolling into the office a few minutes after 7 o'clock. The first thing she fires up? Her Bloomberg launchpad showing the fund's performance ranking.
"Everyone in this business wants to win," Vandersteel said. "If I have the highest probability of winning by focusing my efforts on math and arbitrage, then that's what I'll do."
Here's a closer look at some of her bets:
"Venezuela is such a trivial part of JPMorgan's benchmark today that if it's removed it's not material. Selfishly, as an alpha-oriented active manager I actually don't mind the process of them getting kicked out. You can imagine bond prices would fall given the sanctions. If they get kicked out at the low and your active weight goes up that could actually be a good thing."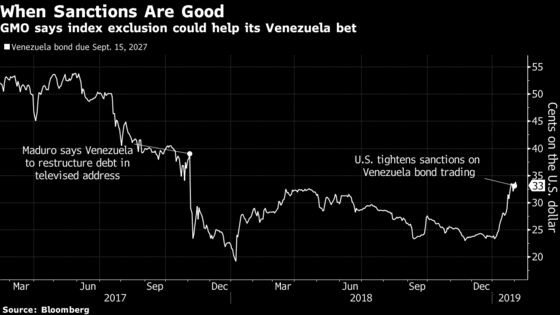 "In the long run, Venezuela has a lot of potential. In the short run, they have a lot of liquidity needs. I would say a zero on PDVSA's debt is among the very wide range of outcomes, but it seems less likely. If we're all playing for recovery in the long term, then PDVSA will need to borrow money as will Venezuela. A lot of bondholders are folks like myself who are in it for the long term. So why would you want to make us feel terrible?"
"The longer this drags on under Nicolas Maduro, the lower the recovery. Now that there's a potential end in sight, the bleeding could stop. It doesn't turn it around but at least if you have a new administration and bondholders and a whole bunch of people on the same page."
"Unfortunately, the benchmark only has one Tunisian bond. We don't own it. Instead, we own other bonds that happen to not be in dollars and whose sovereign spreads are much higher because they're less liquid. That allows us to have an arbitrage."
"The interesting thing to do in Turkey's case is quasi-sovereigns. Our overweight grew during last year's summer of fun. The banks really got beaten up. We do analysis on all of the bank instruments and have some in index and some out of index."
"In Argentina, there are cheaper bonds than the century bonds. It's not the obviously cheap century bond. The most obviously cheap century bond is in Mexico because it's a very wide spread versus the Mexico 2046s and doesn't have a duration that much longer. Our Argentine holdings are exclusively in sovereign bonds."
"We're pretty underweight the Brazilian sovereign but we do like the quasi-sovereign. They're a high-beta play on the sovereign. Still, Brazil is no longer the opportunity it was a year or two ago. We all know the weak spot is the fiscal constraint. There's very little room to make adjustments."
"I think about living in Brazil 25 years ago and talking about the exact same pension reform. Here we are again and the market is very optimistic about all this stuff."