Spain Puts Talks With Gupta Unit on Hold Over Solvency Concerns
(Bloomberg) -- Spain's government put deal talks with GFG Alliance's aluminum division on hold after Sanjeev Gupta's firm failed to provide documentation to prove its solvency, according to a person familiar with the matter.
GFG's Alvance unit had been in advanced negotiations about taking over a Spanish aluminum smelter owned by Alcoa Corp., the person said, asking not to be identified as the matter is private. When the government asked the Gupta business to show it was solvent following the collapse of GFG's largest lender, it provided no proof but told the Ministry of Industry it was ready to continue talks, the person said.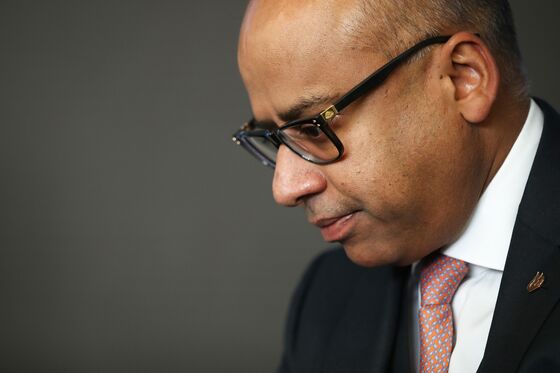 The Spanish government has decided to take a cautious approach until it gets a clearer picture of GFG's financial position, the person said. Last week, Gupta urged his businesses to manage cash carefully as a refinancing for GFG would take time after the collapse of Greensill Capital.
Spain's Ministry of Industry and SEPI, a government holding company with long-term stakes in Spanish companies, are acting as a bridge between Alcoa and Alvance to avoid the closure of the plant after the bilateral talks between the two companies fell apart last year.
A spokesman for GFG declined to comment.
Replacing the credit lines is key for the survival of GFG, a grouping of dozens of businesses controlled by Gupta and his family, which relied on funding provided by Greensill that was secured against future sales. The collapse of the lender earlier this month triggered a cash crunch at GFG, which employs 35,000 people in 30 countries.
GFG is in early talks with funds including York Capital Management and White Oak Global Advisers to replace part of the $5 billion credit facilities provided by Greensill to the group, people familiar with the matter said earlier this week.