South Korea Extends Ban on Short-Selling Amid Virus Flareup
(Bloomberg) -- South Korean regulators extended a ban on short-selling of shares listed on some exchanges for another six months, as the nation grapples with the vagaries of the coronavirus outbreak.
Betting with borrowed shares will be prohibited for stocks on the benchmark Kospi, tech-heavy Kosdaq and small-cap Konex index until March 15, 2021, the Financial Services Commission said in an emailed statement on Thursday. The initial ban, from March 16-Sept. 15, was imposed after the Kospi plunged more than 8% on March 13 amid a surge in virus cases, triggering a circuit breaker for the first time since the Sept. 11, 2001 terrorist attacks in the U.S.
"Considering the rising volatility in markets with the fresh waves of Covid-19, we decided to extend the six-month short-selling ban imposed since March," FSC said in the statement. "During the extended ban, we will seek to improve rules to offer retail investors' better access to short-selling and tighten punishment for illegal practices for short sales on equities."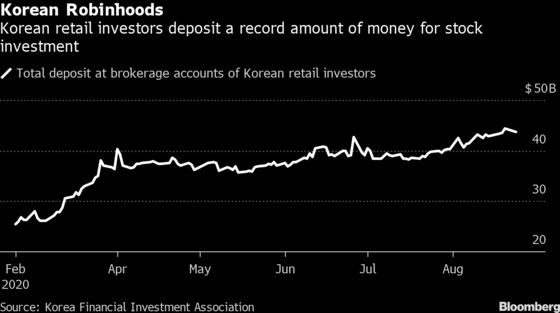 South Korea reported 441 new coronavirus cases on Thursday, the biggest daily increase since March.
Meanwhile, the nation's stocks have rebounded sharply from the lows seen that month, tracking a rebound in global equities. Abundant liquidity sparked by record-low interest rates and stimulus at home have been driving retail investors to pile money into shares. The Kospi was among the first stock benchmarks in Asia to erase losses for the year, having jumped more than 60% from its low in March.
Individual investors have bought a net 22.9 trillion won ($19.3 billion) of Kospi stocks since March 16, versus net selling by foreign funds and institutional investors.
While the extended short-selling ban will improve investor sentiment and spur additional inflow into equities, it will be less beneficial from a longer-term perspective, according to Daishin Securities Co.
"Foreign investors may be reluctant on trading Korean equities because of lack of measures for hedging, especially hedge funds with a long-short equity strategy," Lee Kyoung-min, an analyst at Daishin, wrote in a note. "It may give a negative impact on Korean equities to be added to an index used by global investors."