Social-Media Platform Stocktwits Nabs $210 Million Valuation
(Bloomberg) -- Stocktwits, a social-media platform used by day traders and other retail investors, raised $30 million in a funding round led by Alameda Research Ventures.
Fueled by meme-stock mania, the company in 2021 saw its user base grow by 50% to 6 million, 1 million of whom are monthly active users, Chief Executive Officer Rishi Khanna said in an interview. Stocktwits is now valued at $210 million, a person with knowledge of the matter said.
The New York-based company, founded in 2008, credits itself for pioneering and organizing conversations around the "cashtag," a combination of a dollar sign and a ticker symbol, such as $AMZN. More recently, it rolled out a feature than enables users to integrate Stocktwits accounts with brokerages including Robinhood Markets Inc., Fidelity, TD Ameritrade and E*trade through fintech startup Plaid, Khanna said.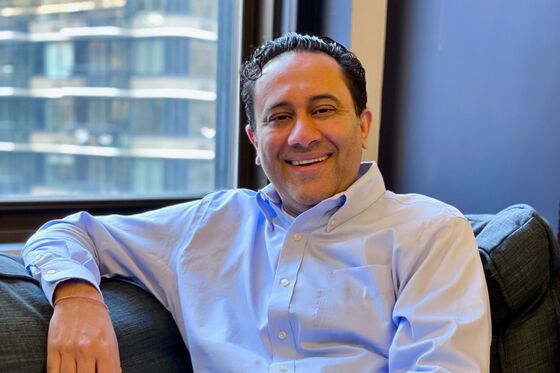 Its community is "highly engaged," said Khanna, estimating that the average user spent 30 minutes to two hours per day on the platform. "We were very much part of the explosion of the meme-stock phenomenon."
He said messaging volume hit a record earlier this year as shares of companies like GameStop Corp. and AMC Entertainment Holdings Inc. fluctuated. The platform's demographic skews more than 75% male, and more than three-quarters of users are younger than 45.
"Stocktwits is a great way to understand the pulse of the market thanks to our ability to unlock what's trending in the retail community," Khanna said. "Our mission going forward is to become a global platform that empowers individual investors and traders across all asset classes."
Fresh funding will enable the company to expand its offerings. Stocktwits already hosts conversations about cryptocurrency, and plans to expand in NFTs and collectibles, as well as into international markets.
While U.S. stocks and some Canadian equities are featured, the platform is aiming to first expand into India, with a view to adding stocks on exchanges traded in Australia, the U.K., Brazil and Mexico, among others, Khanna said. 
Khanna describes rival platforms like Discord, Twitter and Reddit as "generalist" compared with Stocktwits' focus on individual securities. He said he hopes to expand offerings to include earnings transcripts and other tools to help investors. For now, the company is exploring options to diversify away from its advertising model, he added. 
Times Bridge, an arm of Times Group of India, also participated in the founding round, and joined existing investors such as True Ventures, Foundry Group, FFVC and Social Leverage, Khanna said.