Silver's Discount to Gold Is the Biggest Since the 1990s
(Bloomberg) -- With gold the most expensive relative to silver in more than 20 years, investors in exchange-traded funds are betting on the cheaper metal.
Bullion is about 85 times more expensive than silver per ounce, a ratio not seen since 1995. Both metals have been hammered this year, falling as the dollar rose and investors opted for the yield offered by stocks and bonds.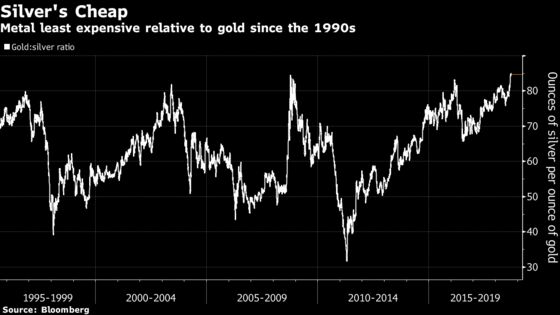 While ETF holdings backed by gold have fallen 1.3 percent this year, those tracking silver have climbed 2.3 percent. The cheaper metal typically trades as a higher-beta asset, meaning an upturn in precious metals would tend to benefit long positions in silver more.
"Smart investors and long-term investors are seeing a lot of value in silver at these levels," said Carsten Fritsch, an analyst at Commerzbank AG in Frankfurt by phone. He expects silver to rise 17 percent by the end of the year, twice as much as gold. "Silver prices are low in both relative and absolute terms."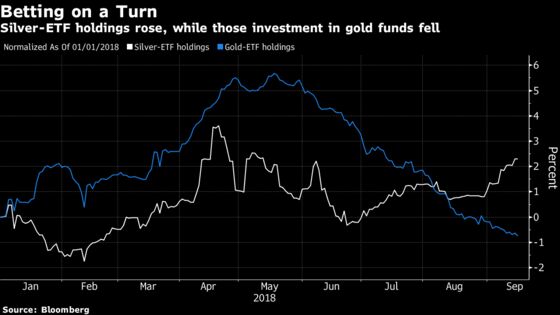 Spot gold and silver traded at $1,199.04 and $14.15 an ounce, respectively, at 3:29 p.m. in London.