Show Time Nears for U.K. Shares With Election Day: Taking Stock
Brexit has been an overhang on the pound and stocks, with the FTSE 100 the worst-performing major European index this year. But after Britons head to the polls Thursday, tomorrow could be a new start for markets.
"The possibility of seeing a smoother, faster Brexit will depend on the outcome," Amundi strategists write. They say a stable government could drive a re-rating of U.K. stocks, currently trading at a big discount to European and global markets.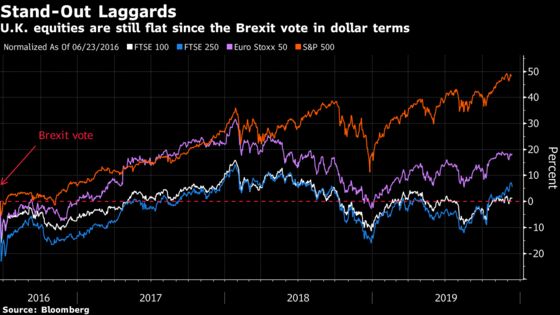 It's mostly about the pound of course. The British currency has been a major factor for both exporters and domestic stocks and could remain volatile.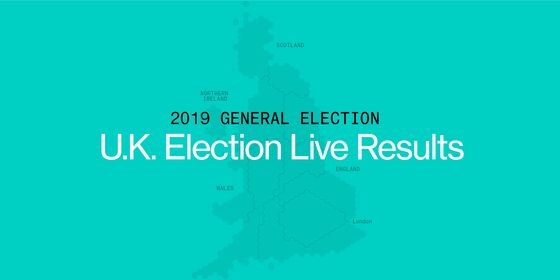 Societe Generale strategists say many uncertainties remain for U.K. assets. After the election and with a potential boost in government spending, there's the final outcome of Brexit to consider. SocGen sees more upside for the pound than for the FTSE 100, as they see the currency as undervalued, on both the long-term trade-weighted exchange rate and on purchasing power parity versus the dollar. The market is still not long sterling, despite the recent rebound, they say. Further currency strength and a fiscal expansion would bode well for domestic stocks, according to SocGen. Since August, it seems the outperformance of the FTSE 250, less biased toward exporters, has been almost entirely driven by the pound's surge.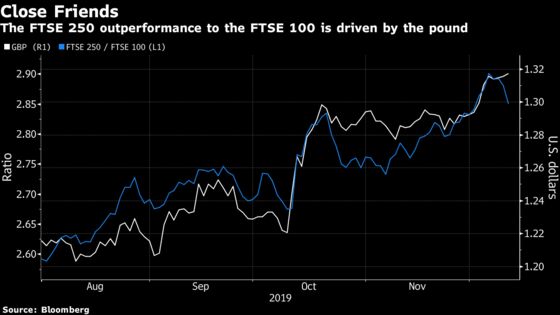 JPMorgan strategist Mislav Matejka says the FTSE 100 will rise next year, but will continue to underperform. JPMorgan is underweight on the index, as the strong negative correlation to the pound will be a drag, while the trade-weighted pound index is still near 40-year lows and 80% of FTSE 100 revenue is derived in dollars. While the election could be a game changer, the large-cap benchmark isn't the best way of playing it, Matejka says, adding that he's bullish on U.K. domestic stocks instead.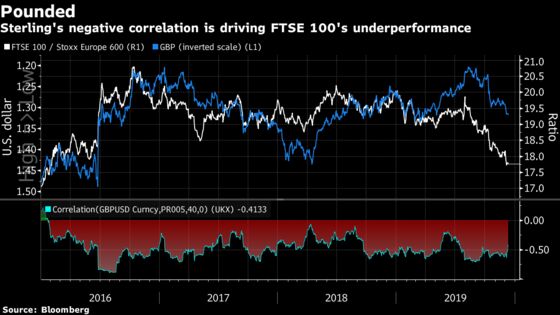 In term of positioning, Matejka argues that U.K. stocks aren't as under-owned as people think, as Japanese and euro-area stocks are way more underweight, citing EPFR Global data.
"Given the clear political uncertainty, it is sensible for investors to be underweight the U.K.," says Shane Balkham, chief investment officer at Beaufort Investment. The investment manager adds that the risk to investors is too great to position for binary outcomes.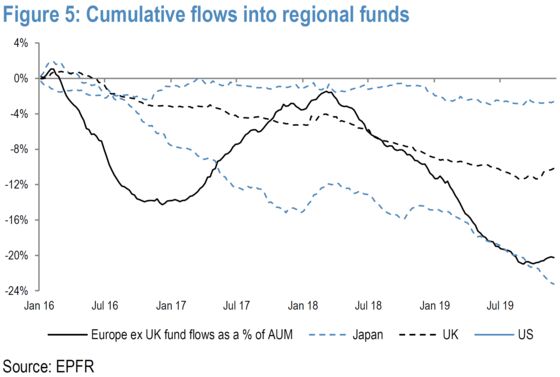 And there's always the question of how much is already priced into U.K. domestic stocks and the pound. In the short term, Goldman Sachs strategists say that after the strong rally in U.K. assets, the bar for further surprises has increased and the foreign-exchange option market is indicating downside asymmetry.