Shorting the Yuan Is a Top Play for This Investor
(Bloomberg) -- China's currency is bound for a steady grind lower as its officials oversee an orderly depreciation to support a slowing economy, according to a former Tudor Investment Corp. trader.
Shorting the yuan, is one of the biggest trades going for Brett Gillespie, who's building macro funds at Ellerston Capital Ltd. after working at Tudor Investment Group for more than 11 years. He sees it slipping beyond the 7-per-dollar level that traders have focused on lately, taking it to the weakest since the earlier part of the global financial crisis.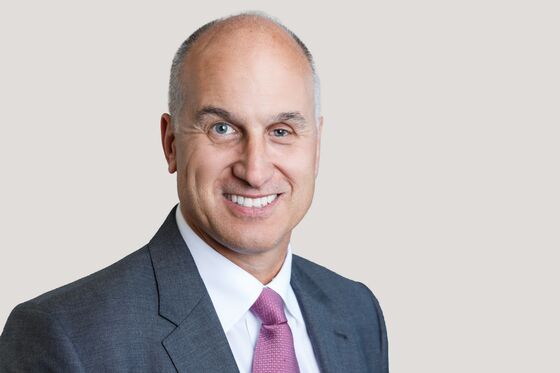 "We're positioned for dollar-CNH to go higher -- but we don't think it's going to be an explosive move," Gillespie said in an interview Wednesday in his office in Sydney, using the currency ticker for the yuan traded offshore. Given Chinese authorities' wariness about disorderly currency moves that rekindle worries about large capital outflows, the yuan is more likely to see a "grinding" move weaker, he said.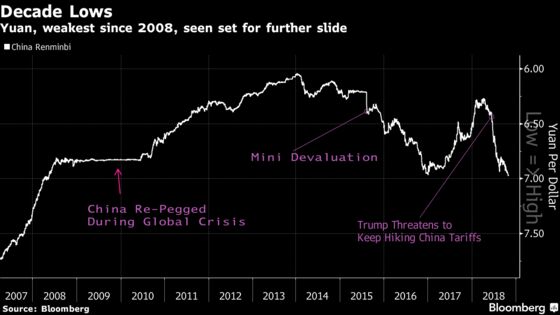 The onshore yuan traded at 6.9294 per dollar Friday, about 1 percentage point from 7. It rallied after the offshore currency jumped overnight on news that Presidents Donald Trump and Xi Jinping spoke by telephone, stoking optimism that the door is still open to trade talks.
Gillespie said he's using options with trades structured to expire at the end of January to early February, a period when the next stage of U.S. trade sanctions may be in focus. While Gillespie said that options pricing suggests traders see a swift move toward 7.3 or 7.4 per dollar for the yuan if it passes 7, that's unlikely in his view. "You get really cheap trades" for more modest declines past 7, he said.
Gillespie said U.S. Vice President Mike Pence's Oct. 4 keynote speech criticizing China across security and economic fields loomed large in his outlook on relations between the world's top two economies.
"That moved it from a trade war to a Cold War," Gillespie said. "That might sound dramatic, but this is now a much more longer-term battle. The Chinese accepted that after the Pence speech."
With China's economy slowing and no trade deal likely to be in the offing, "they are going to try and let the currency help in this growth support," said Gillespie, who manages about A$370 million ($262 million) across his funds.
"Seven is not a magic number -- it's no longer that important," he said. "What is important, is that the move is orderly and that you don't create a dam-breaking type effect if you move through."