These Charts Show Shale Is Struggling to Grow the Right Way
(Bloomberg) -- North American oil and gas producers are delivering the wrong type of growth, at least where investors are concerned: too much production, not enough cash. Earlier this year, many shale explorers pledged to change their ways, reducing spending and returning more to shareholders.
Dividends and share buybacks were the major theme of the first quarter, but then many companies blew through their capital spending budgets in the second quarter. Third-quarter earnings will reveal whether the industry can adhere to its much-touted plan for financial discipline.
Evercore ISI analyst Doug Terreson divided up the North American energy companies into those that are buying back shares, the "pledgers," and those that aren't. The pledgers are ahead so far this year.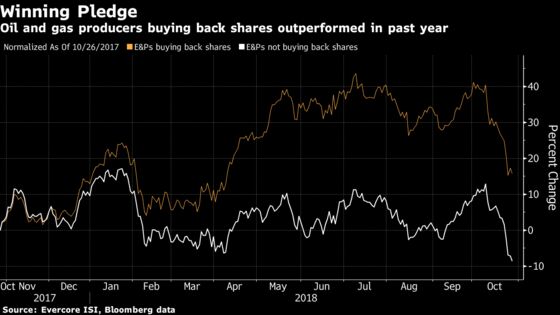 More than half the drilling executives surveyed by Deloitte LLP said they plan to boost budgets next year.
Most explorers said their annual spending would exceed guidance this year, repeating a trend from 2017 and casting doubt on whether they favor giving money to shareholders or putting it in the ground.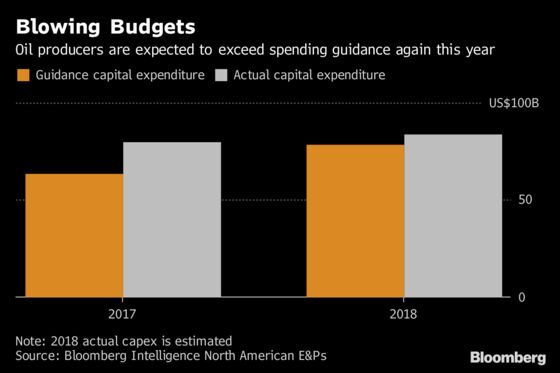 More than half the drilling executives in a Deloitte LLP survey released Tuesday said they plan to boost budgets next year. Link: Oil Chiefs Make About Face on Much-Hyped Spending Discipline
After a decade of growth, investors want to see companies start producing cash on a regular basis. The last year hasn't been great, at least in the Permian. Shareholders will be looking to see if the trend is turning around this quarter.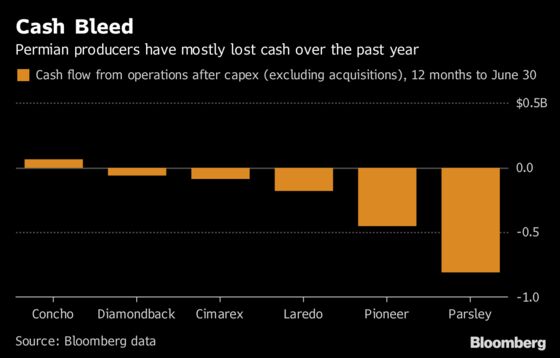 Despite a rebound in oil prices and commitment to restrain spending, oil companies' debt levels remain little changed since 2013, according to Moody's Investors Service. Investors will be watching to see if executives have plans to make inroads into paying it back.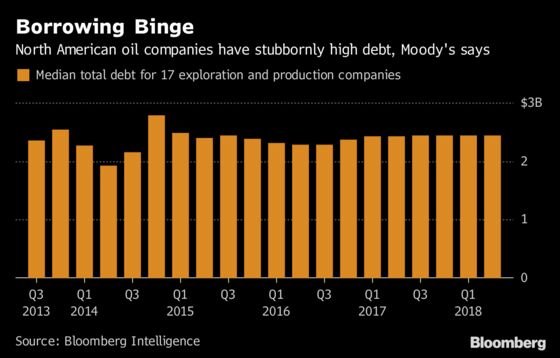 Pipeline constraints have hampered production from the Permian, the biggest oil field in North America. But companies haven't stopped drilling. The number of wells awaiting completion has skyrocketed, perhaps meaning a production deluge once the pipes are ready next year.