SEC Moves to Force Firms Like Archegos to Reveal Swap Positions
(Bloomberg) -- U.S. regulators are seeking to restrict hedge funds and family offices from using complex derivatives to secretly build huge stakes in public companies -- the types of trades that fueled the collapse of Archegos Capital Management.
The Securities and Exchange Commission is poised to propose new rules that seek to address a major regulatory blind spot exposed by fallout from the implosion of Bill Hwang's firm earlier this year: Equity-based swaps that can be used to quietly build massive bets on companies. 
The new rules the agency is set to outline Wednesday would require more disclosures and place additional restrictions on firms that trade these derivatives. Positions worth at least $300 million, or the equivalent of 5% of the shares trading in an underlying security, would trigger new SEC reporting requirements. Investors would have to disclose their identities, positions in the swaps and underlying securities, as well as related loans, according to the SEC. The agency would also require reporting for large positions involving bonds and credit default swaps.
The SEC has dithered for years on overhauling rules for the derivatives, despite being required by Congress in 2010 to regulate the asset class. The agency's new plan would prohibit people involved in securities-based swaps trading from trying to manipulate prices or trade on insider information.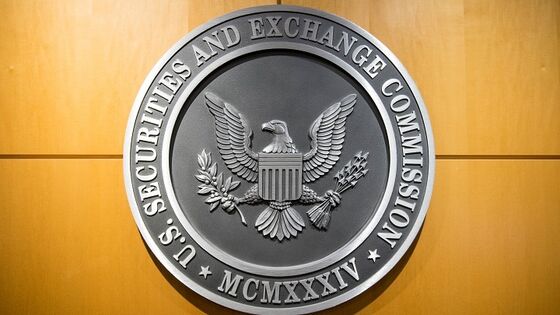 Money Market Mutual Funds
Meanwhile, the SEC is also poised to propose new rules for money market mutual funds that are meant to prevent the kind of outflows that occurred in March 2020 when the onset of the pandemic roiled markets. That turmoil prompted the Federal Reserve to intervene and rescue money market funds for the second time in 12 years, spurring calls for the SEC to tighten regulations. 
To bolster funds' ability to withstand another wave of redemptions, the SEC may propose:
Increasing the percentage of total assets that funds must maintain in cash or other assets that can be liquidated quickly -- to 25% for overnight liquidity and 50% for weekly liquidity
Removing funds' ability to charge fees for redemptions or temporarily restrict them if liquid assets fall below certain thresholds
Requiring that institutional prime and tax-exempt funds use a swing pricing mechanism that the agency says forces redeeming shareholders to bare costs of pulling out money
Boosting some reporting requirements
In another move, Wall Street's top regulator will consider a plan to increase disclosures for companies repurchasing their shares. Stock buybacks have drawn the ire of key Democrats in Congress including Massachusetts Senator Elizabeth Warren.