Scaramucci's SkyBridge Sinks 22% This Year on Market Turmoil
(Bloomberg) -- SkyBridge Capital, the investment firm founded by Anthony Scaramucci, suffered a roughly 22% plunge in the first three months of the year, according to a person with knowledge of the matter.
The firm's flagship strategy, which had bet heavily on credit funds, saw most of the losses in March when it dropped 22.5% amid the coronavirus-fueled market sell-off, said the person, who asked not to be identified because the information isn't public. As a fund-of-funds manager, SkyBridge doesn't invest in individual securities. Instead, it makes allocations to other hedge funds.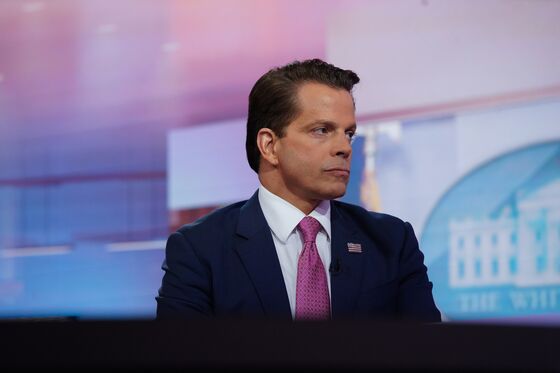 A spokeswoman for the New York-based firm declined to comment. SkyBridge managed $5.9 billion for clients at the end of January, according to a regulatory filing.
Credit hedge funds have been hit hard by a lack of liquidity as investors fled for cash and other safe havens. The category fell 9.7% in March and is down a similar amount for the year, according to figures compiled by Bloomberg.
Several of the funds that SkyBridge has invested in, including Medalist Partners and EJF Capital, have blocked clients from pulling money as they've notched large losses. Other names such as Hildene Capital Management are restructuring funds amid the market chaos, Bloomberg has reported.
Scaramucci said last April that wagers on structured credit and collateralized debt obligations have worked for the firm.
The Wall Street Journal earlier reported the returns.