S&P 500 Returns to Level That Thwarted Post-Correction Comebacks
(Bloomberg) -- The S&P 500 Index's steepest drop in eight months pushed it right back to the level that had been a ceiling during the market's on-again, off-again recovery from last winter's correction.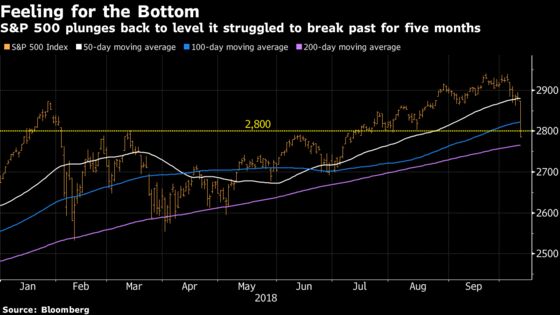 The benchmark for U.S. equities fell 3.3 percent, closing below 2,800 for the first time since July. It had bumped up against during a five months recovery that came in fits and starts after the market bottomed out in February.
Wednesday's plunge came as growing concern about the U.S. trade war with China and Treasury yields above 3.2 percent triggered a broad selloff in stocks. The S&P 500 also was trading below its 100-day moving average for the first time since early July, having breached the 50-day late last week.