Ryanair Repels Efforts to Oust Its Veteran Chairman
(Bloomberg) -- Ryanair Holdings Plc staved off efforts to oust its chairman of more than two decades following a year-long spat with pilots and cabin crew that has weighed on passenger traffic and eroded earnings.
Shareholders re-elected U.S. billionaire David Bonderman at Ryanair's annual meeting near Dublin on Thursday, though his 70.5 percent backing was down 17 percentage points from a year ago. While they approved the rest of the board, support for senior independent director Kyran McLaughlin fell to 66.8 percent.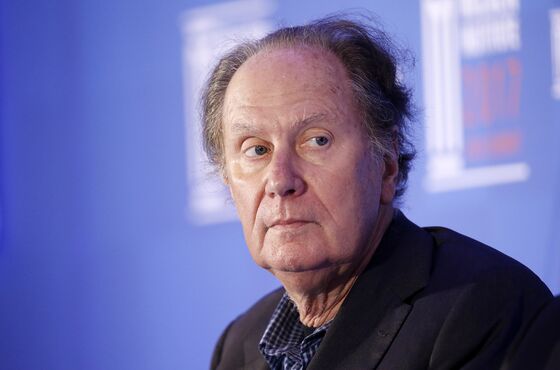 Chief Executive Officer Michael O'Leary was forced to defend the board after shareholder advisory groups lobbied for Bonderman, 75, to be dismissed and a number of pension funds said they would oppose his reelection. The investor gathering followed a turbulent 12 months that's seen Ryanair hit by its first-ever strikes after a rostering foul-up forced it to accept unionization.
Bonderman, on the board for 22 years, and McLaughlin, who has served for 17, became a focus for opposition to the carrier's approach to labor relations, with pilots and other staff also campaigning for their replacement.
Alison Kennedy, investment director at Aberdeen Standard Investments, which holds 0.9 percent of Ryanair shares, told the meeting the fund manager backed the board but criticized the period Bonderman and McLaughlin had served.
"The length of time both have been on the board suggests a lack of focus on board succession planning," she said. "Excessive tenure also calls into question an individual's independence and objectivity, and our engagement on governance matters suggests that the board is not listening carefully enough."
Kennedy said Aberdeen Standard is likely to vote against the men in future without clear progress on the succession.
O'Leary said he noted the comments of shareholders while adding that the pair had done "great service" to the airline. Bonderman, the founder of private-equity titan TPG Capital, flew in from the U.S. to attend the meeting despite having "better things to do than waste a day in September coming in to chair our board at the AGM," the CEO added.
"If we could encourage him to continue to chair the company for another couple of years, I personally would encourage him to do so,"he said. "I don't think he will."
Bonderman himself said the majority of investors had been supportive of his position while declining to comment on his future. He added that the longer O'Leary himself remains, the better.
The carrier has prepared a clear succession plan for management which it hasn't released publicly, according to O'Leary, 57, whose own five-year contract ends in 2019. The Irishman said he's not sure he'd sign up for another full term, and would prefer to revert to a rolling 12-month arrangement.
"What the board wants to communicate to the market is that there is stability," he said. "I've no desire to run Ryanair forever. I've done about 30 years at this stage but I don't plan to go in the next six or 12 months. We have a lot of interesting and challenging times that I want to deal with."
(A previous version of this story was corrected to reflect the fact that Bonderman attended the AGM)